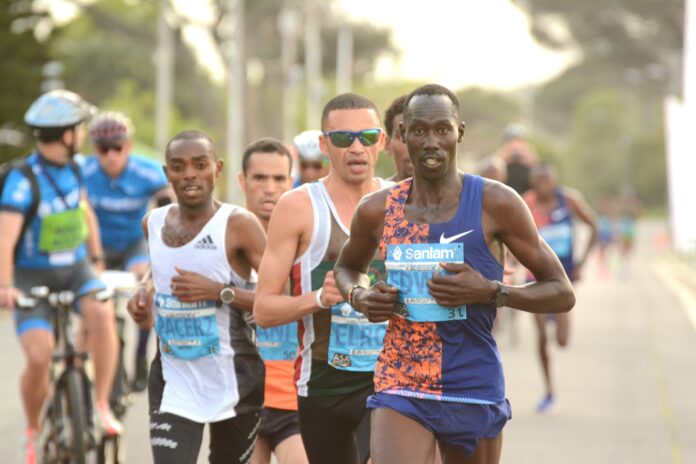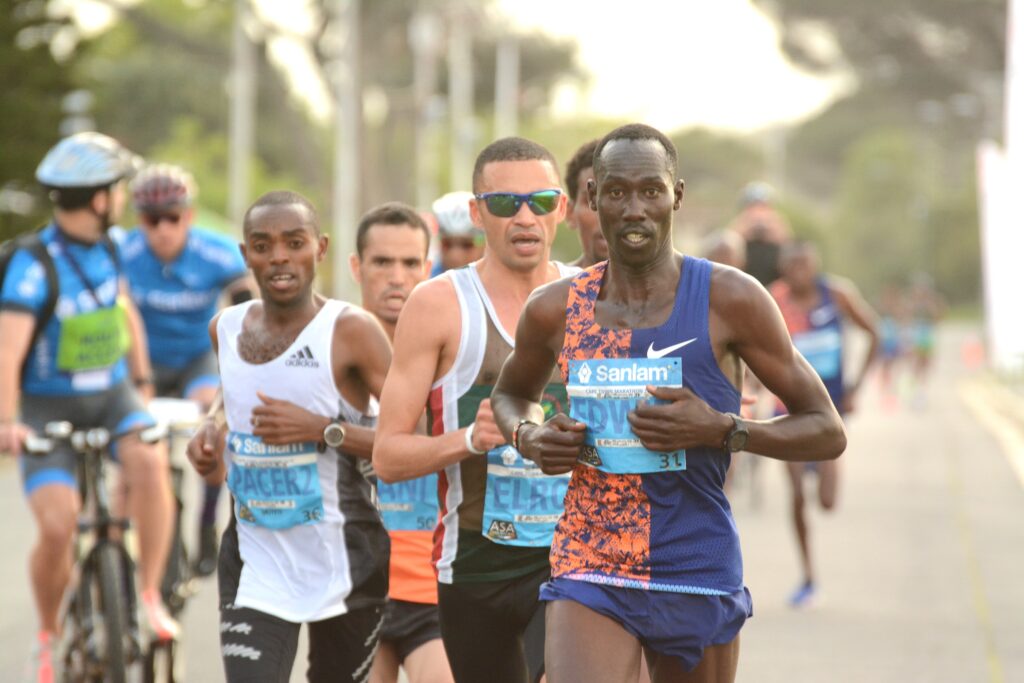 Cape Town is taking its place in the relatively long line of cities hosting "last chance saloon" marathons for athletes to qualify for the summer Olympic Games in Japan in two months' time, with the Retail Capital Langa Marathon Challenge scheduled to take place on Sunday, May 30.
And the 'Mother City' marathon might well adopt the FIFA 2010 theme tune refrain "it's time for Africa", following a succession of such races in Europe and America in recent weeks.
South African athletes Gerda Steyn and Irvette van Zyl were able to strengthen their bids for Olympic glory with excellent races at the Italian city of Sienna last month, but few Africans have been able to travel to other continents to realise their dreams. Instead, athletes from several countries on the continent are looking to Cape Town in ten days' time for a final flurry to book a ticket to Japan.
The marathon has adopted the slogan "Against All Odds". Under normal circumstances African runners have few opportunities to qualify for an Olympic Marathon. The Covid-19 pandemic has significantly reduced these odds, with Olympic qualification races cancelled across the globe, compounded by travel restrictions, sponsorship budgets in decline as a result of the economic fallout and general uncertainty about any race – the Olympics included.
As was the case in Sienna, the Langa Marathon Challenge will take place on a local race track, in this case over the 3.2 km circuit on the Killarney International Raceway Track in Milnerton. And the field of fifty marathoners expected to race appear to have struck gold with conditions likely to be heavily in their favour.
The route is fast, safe and reasonably sheltered with walls and stadium seating all around the race-track. The surface is tarred and the corners are gentle, with some of them slightly embanked. The average weather for Milnerton for the past 10 years is as good as it gets for marathon running – sunny, cool and calm, but long-range forecasts indicate a significant 'weather event' two days before race day. Organisers will be holding their breath that the event passes in time to afford participants optimal conditions come race day.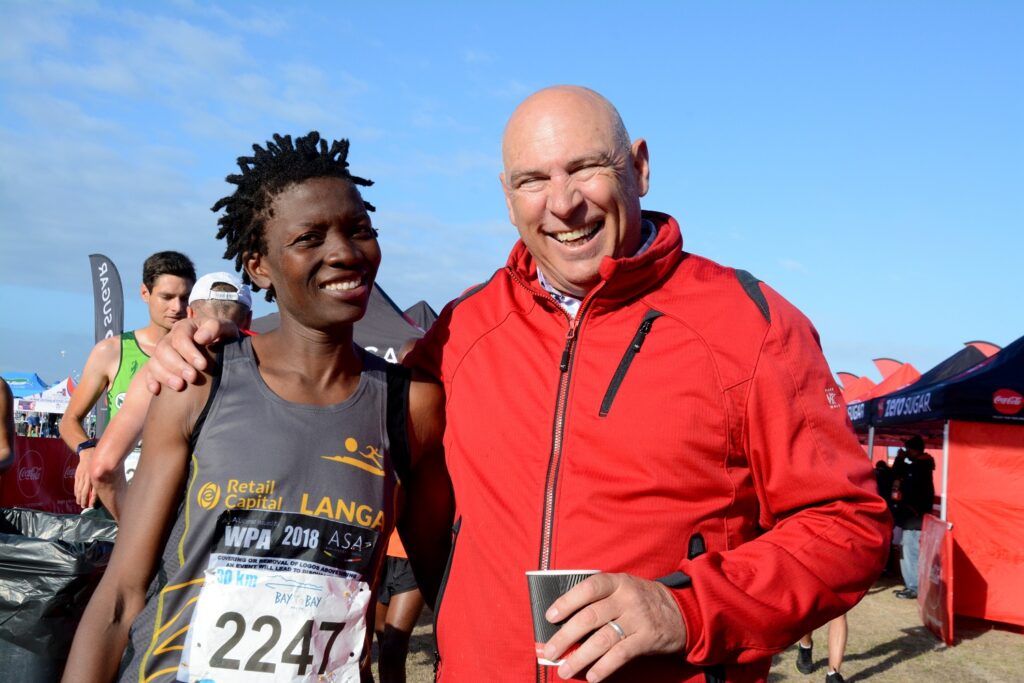 What started out for Chris Bruwer, coach of the several of the elite runners from Langa Running Club, as a low-profile outing for local athletes, has expanded significantly into a serious event for some leading marathoners from throughout Africa in search or sub 2:11:30 times for men and sub 2:29:30 for the women.
Retail Capital CEO Karl Westvig says he is delighted the team was able to make this dream a reality. "The Olympics is the pinnacle of an athlete's career and with the last year of the Covid pandemic, it has thrown the normal competitive environment into turmoil, putting many athletes' hopes of qualifying at risk.
"If we can even have one more athlete from the continent qualifying through this event, then it will have all been worthwhile. We have hard-working and talented athletes in the race like Zimbabwean, Fortunate Chidzivo, who races for our club, and who deserves to compete in the Olympics. I expect we will see a number of qualifiers from South Africa, as well as from the larger African continent.
"Retail Capital is a funder and supporter of Small and Medium-sized businesses in South Africa and we sponsor the Langa Athletics Club. We are passionate about serving business owners and our local communities to succeed against the odds, so it was an easy fit to support African athletes striving for Olympic qualification."
Local Organising Committee Chairman Aubrey Isaacs had originally doubted their ability to pull it off, given the small race budget. "But we are delighted that our plan is coming together and that African athletes will have this perfect but likely final opportunity to qualify for the Olympics," Isaacs said.
Elroy Galant loves racing in Cape Town and is again travelling south to take on the marathon. Although he has already qualified, he will be looking for another strong performance to solidify his position and prepare for the Olympics.
"The Zimbabweans originally requested no fewer than nine positions in the race," Isaacs added. "I believe none of their athletes has yet qualified for the Oympics but several are knocking at the door. And we are all hoping that Fortunate will beat her personal best time and qualify for the Zimbabwean team – that would be an amazing boost for our club!
"I understand that two Tanzanian athletes will be travelling down in an attempt to qualify, and two Lesotho athletes who have already qualified, have committed to travel to Cape Town with the aim of assisting other teammates to do so – that's the spirit of marathon running in Africa."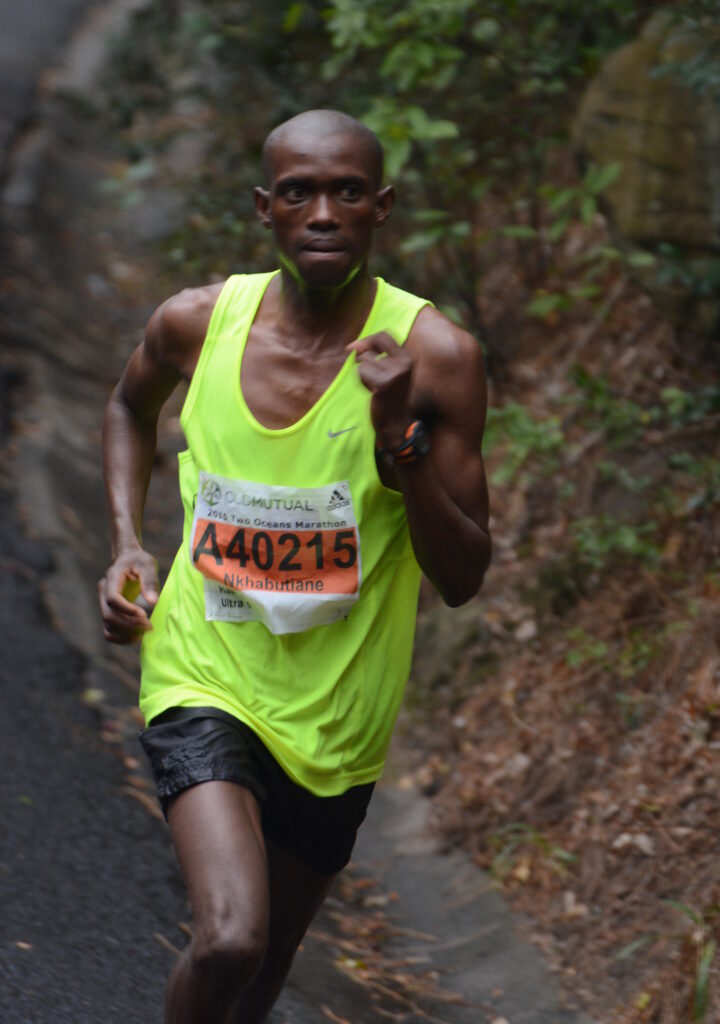 One of the Lesotho athletes is Motlokoa Nkhabultane, a seasoned campaigner from the mountain kingdom, with an impressive international record and a personal best, set in Paris of 2:09:47, achieved in 2017. With several Two Oceans gold medals to his credit, he is no stranger to Cape Town and will be looking to pull his teammates through to personal best times next Saturday.
Their other Masutho Olympic qualifier is Khoarahlane Seuotloali, who bagged 5th place in the 2019 Cape Town Marathon in 2019, less than a miununties and whose half marathon time of 61 min 56 sec will ensure he is treated with a degree of success.
But all eyes will be on Chidzivo. She travelled to Poland last October to compete in the World Half Marathon championships, where she placed a creditable 27th in 1:10:50 – a new Zimbabwean record – but has taken a COVID-enforced break from competition since then. She ran a stunning 32:26 for 10km at the Cape Town Marathon Peace 10km in 2019, to show she has the speed and strength to go under 2:29:30 on race day.
Only 50 runners, including the designated pacers, will be allowed to enter. Entries close on Friday 21 May 2021 and only runners that have been issued with invitational letters will be allowed to enter. Applications can be sent to Chris Bruwer at [email protected] or he can be contacted on 071 779 0650.
Story by Stephen Granger
©SPNAfrica News
www.spnafricanews.com