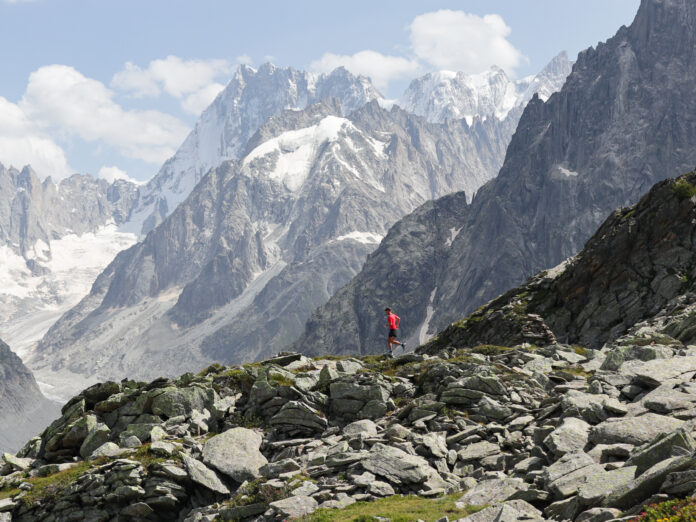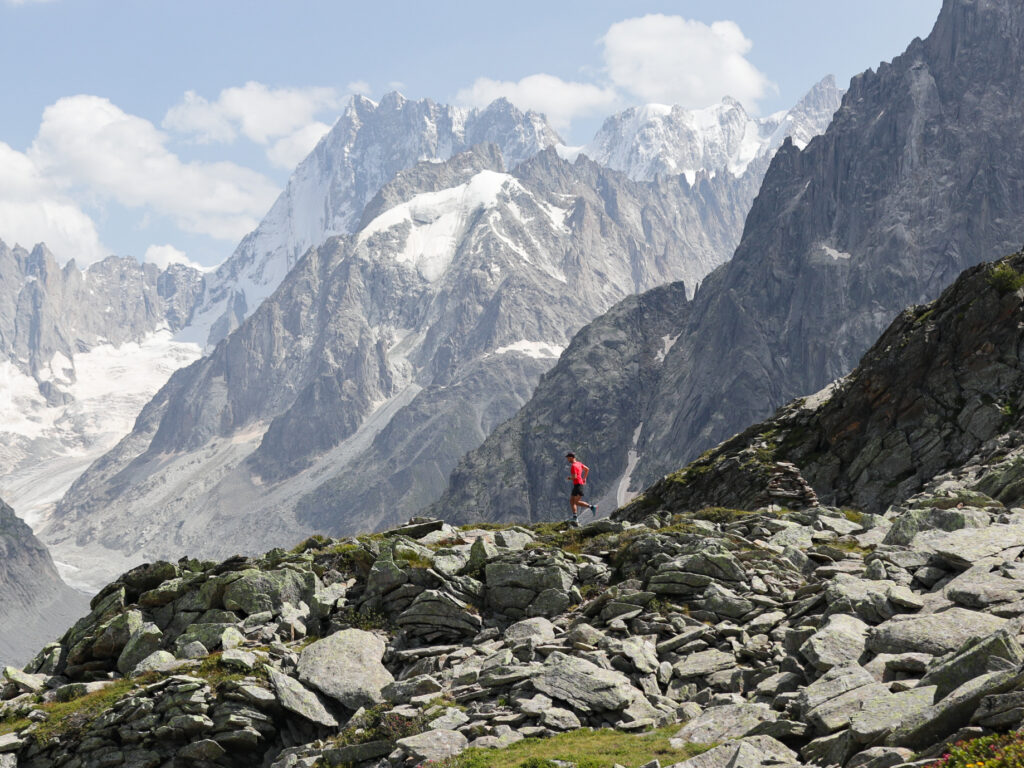 by Stephen Granger
The dust has settled on the first post-COVID Ultra-trail Mont Blanc (UTMB), and the trail and ultra-distance world is reflecting on the most intense competition in the 18-year history of the world's largest trail event, a week of high-level trail races held every year in August from race headquarters in the French Alpine town of Chamonix.
The outstanding victories by Francois D'Haene and Courtnay Dauwalter in the full circumnavigation around Mont Blanc which comprises the 173km UTMB, the passionate involvement of a cast of thousands in mountain communities in France, Italy and Switzerland, world-leading media coverage and tip-top race organisation, were overall highlights, while the tragic death of a Czech athlete in the UTMB TDS 140km race earlier in the week, cast a shadow over the week-long festival.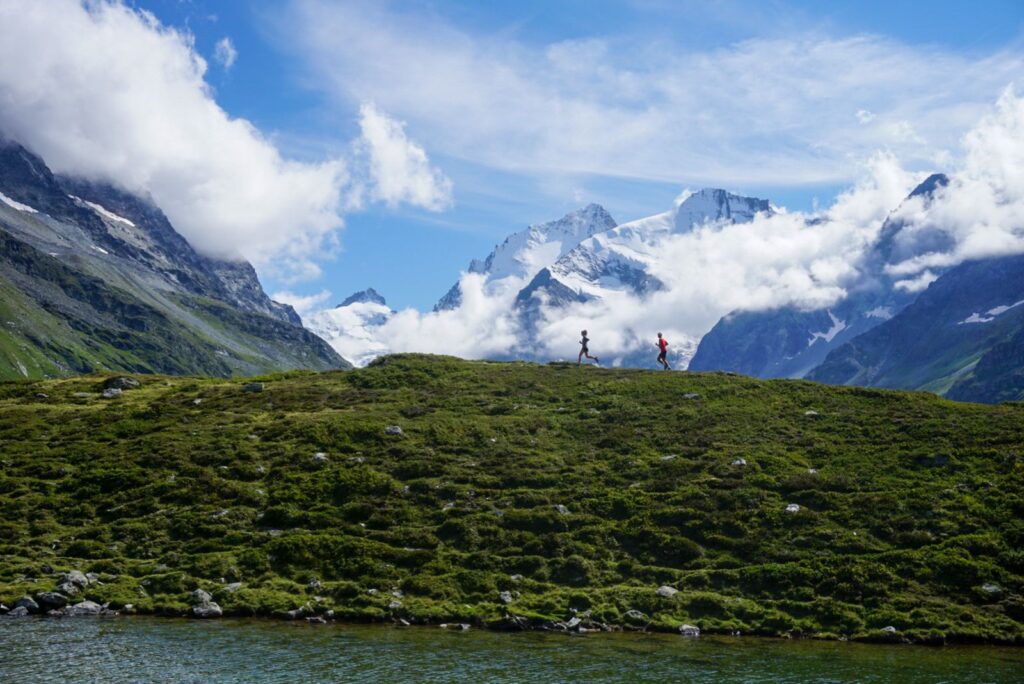 But even that tragedy could not negate the successful return of the world's largest trail running event to the French Alps which saw the alpine communities in France, Italy and Switzerland caught up in the preparation, implementation and celebration of mountain adventure on a scale seldom before seen.
While COVID guidelines remained in place, thousands turned out in Chamonix for the start and finish of the great race, cramming into the town centre in order to catch sight of their running heroes.
More than any other, the 2021 UTMB underscored the intense level of competition at the event, the physical and mental attributes required to excel at the great event and the importance of being specifically prepared for the race. Many who had excelled in high-profile races elsewhere, found themselves inadequately prepared for the unique physical and mental challenges of UTMB. The dominance of French athletes (they filled the top five places in the 173km UTMB) emphasised this.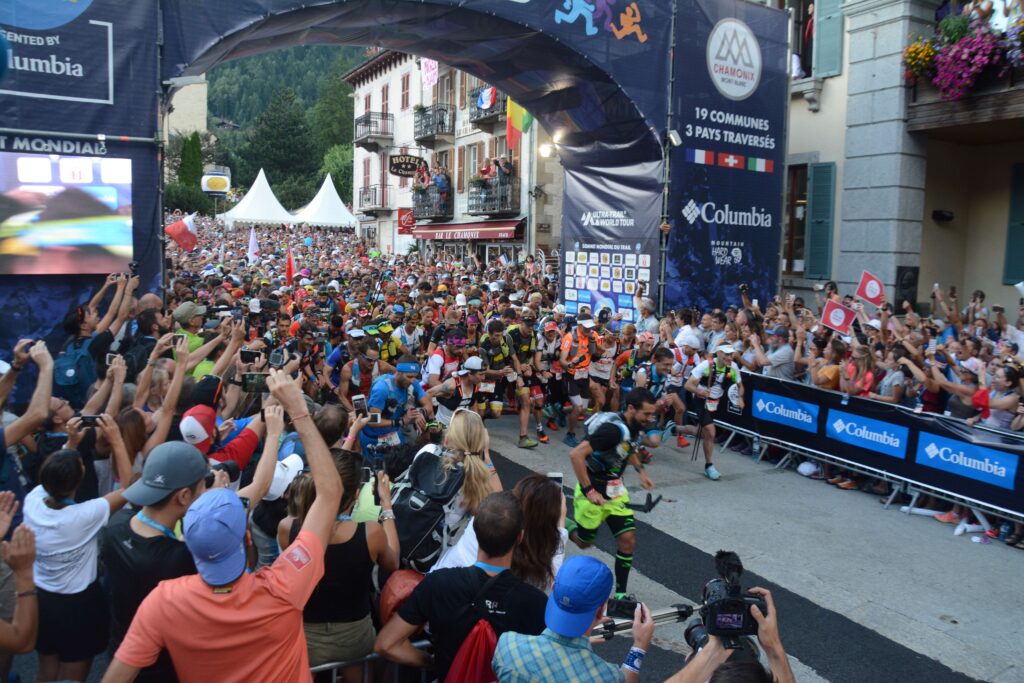 D'Haene and Daulwalter's success demonstrated the importance of specific race preparation in order to excel at UTMB. Much of the pre-race interest had centred on whether Jim Walmsley and Beth Pascall could win UTMB after their notable victories in the much faster, more runnable Western States 100 miler in June. Neither athlete was able to complete the Mont Blanc circumnavigation. Instead, D'Haene and Dauwalter, who just six weeks prior to UTMB had taken on another 100 miler in the USA – the challenging Hardrock, with over 10 000 metres of vertical gain (almost identical to that at UTMB) at an average altitude of 3300m, triumphed.
D'Haene swept to a record-breaking victory at Hardrock, confirming his status as king of mountain ultra-running, while stomach challenges prevented Dauwalter from finishing. Hardrock, however, is a near-match to UTMB in respect of distance, terrain and gradient and apart from the need to recover physically within the short gap between races, afforded the pair ideal preparation for UTMB.
D'Haene admitted to running UTMB on tired legs, making his victory even more remarkable, whereas Dauwalter, who 'only' ran 62 miles at Hardrock, looked fresh and strong throughout.
African athletes enjoyed mixed fortunes in a year where the standard of competition was higher than ever. The stacked fields, with literally hundreds of elite athletes from around the world vying for success, meant that even a top 100 position was a notable achievement. Zimbabwean Emily Hawgood's top 10 place in the UTMB was outstanding, while South African Meg Mackenzie's 9th place in the stacked CCC 100km proved the second African highlight. South African Toni McCann's 14th in the OCC, run over 58km, was also impressive.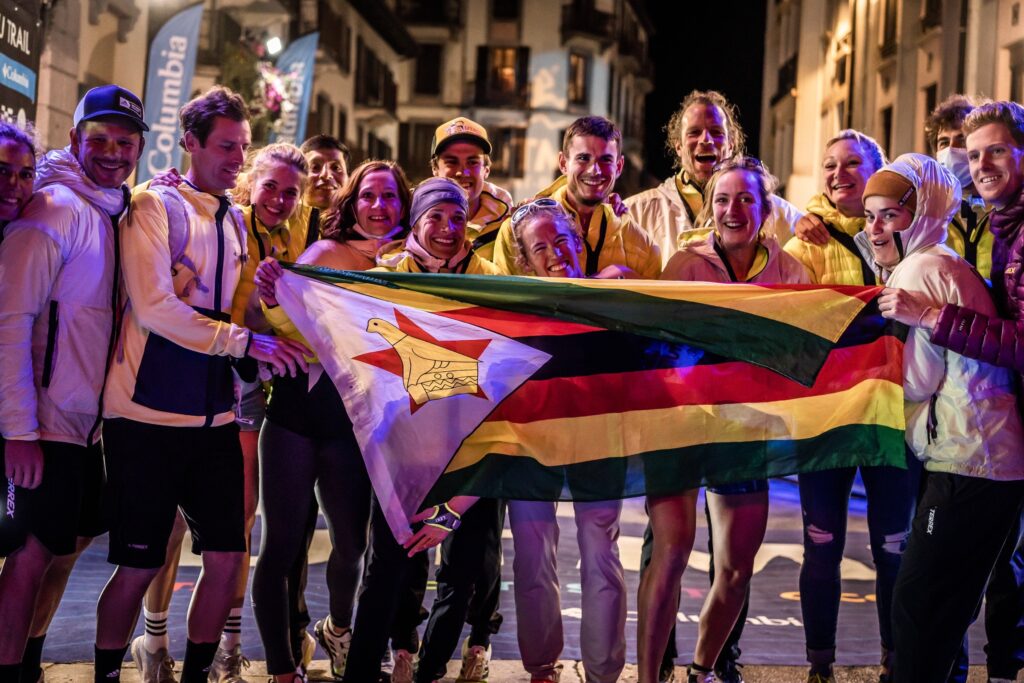 Hawgood's 10th place was particularly impressive as it followed a 7th position at the Western States 100 miler in June. The Zimbabwean succeeded in achieving a remarkable WS – UTMB double where other top athletes failed.
Both South African women remarked at how much the race had taught them.
"It was such an awesome race, I really had a blast out there and loved the longer distance," said Mackenzie. "I realized I have a lot to learn about racing this distance which feels refreshing and exciting. Really looking forward to the next one which is Transvulcania 76km in October".
"That was a dream race!" said McCann. "The UTMB OCC was a day of troubleshooting, catching my breath at the incredible views along the route and pushing myself further physically and mentally than I thought was possible! It was the longest run both in time and distance I've ever done (58km with 3500m of vertical ascent).
"Given the circumstances, I'm happy with my result but I'm determined to come back and do better! The fire has been stoked!"
Fellow South African Daniel Claassen ran a strong second half of the CCC over 100km, moving up more than 40 places to finish 47th, while leading Cape Town athlete, Kane Reilly, started strongly but suffered severe stomach cramps 80km into the CCC and was forced to walk the final 20km, dropping from 40th position to outside the top 100.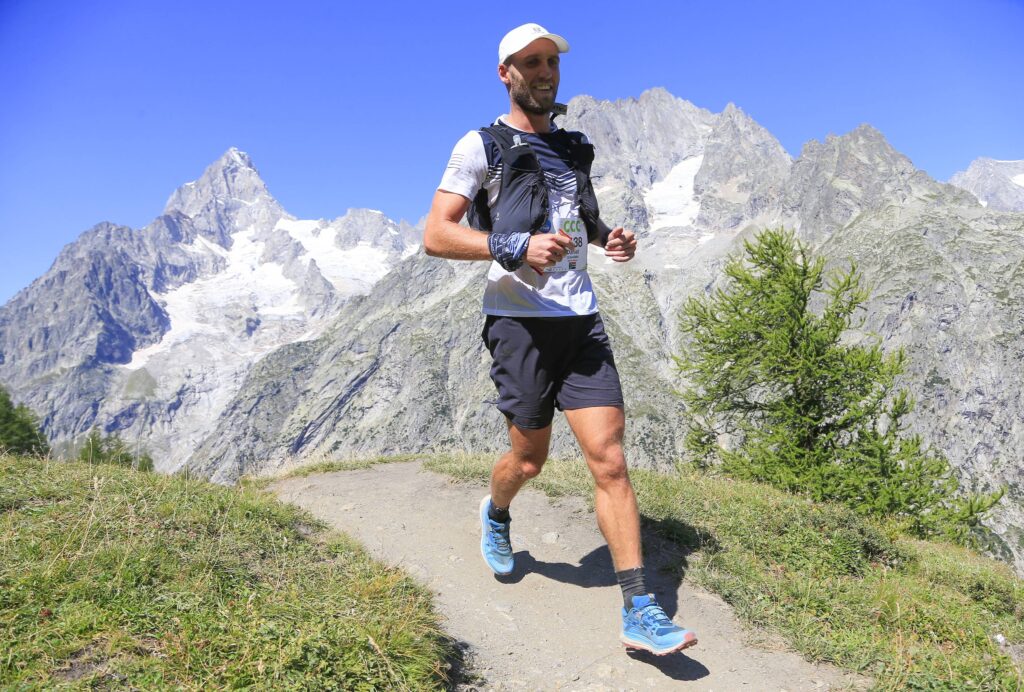 "It was quite an experience – a tough race," commented Claassen. "I started on target but lost a lot of time on the climb up to Grand Col Ferret. The climbing legs didn't really pitch up. I started feeling a bit better on the long downhill into La Fouly and then just took it km by km until I got a second wind in the last 20 kms."
Former Ultra-trail Drakensberg winner and organiser of Ultra-trail Cape Town, Stuart McConnachie, ran a perfectly-timed race in the full 173km UTMB, moving from 300th position after 21km in Saint-Gervais to place 62nd overall and 11th veteran.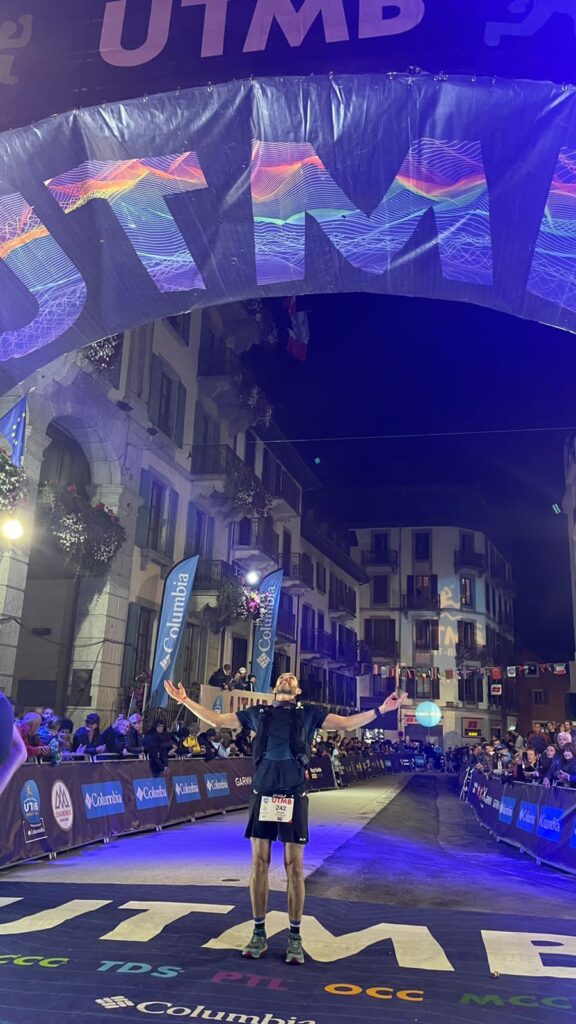 Perhaps the greatest disappointment was that Ryan Sandes was forced to withdraw less than 40km into the race, with the former winner of the Western States 100 miler suffering blurred vision and excruciating neck pain.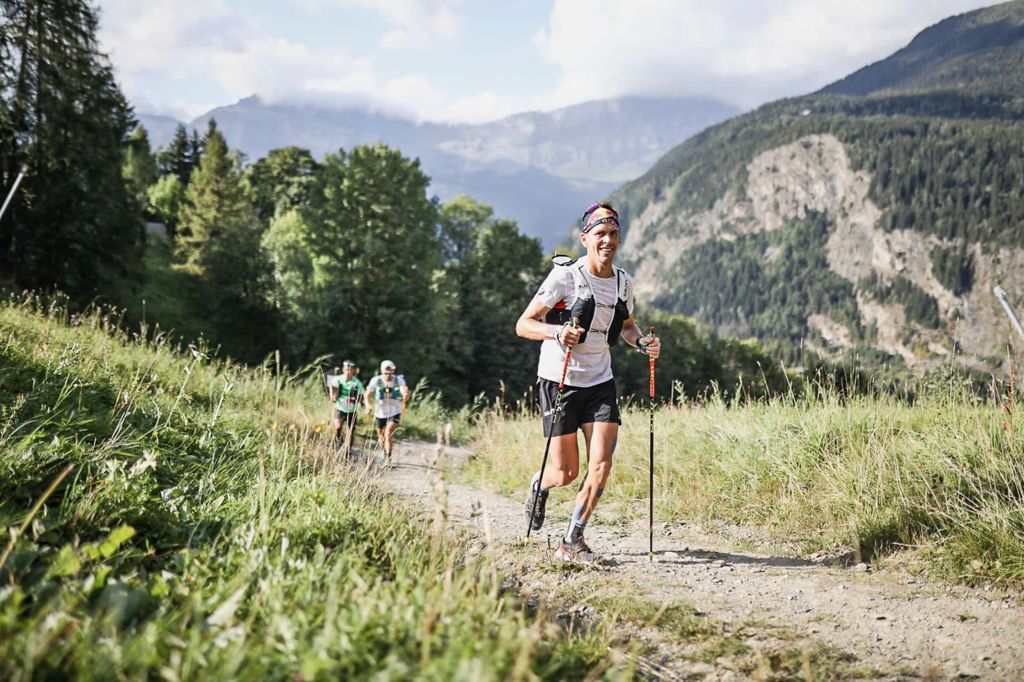 "I can't believe it… I was super-disappointed (at having to quit)," acknowledged Sandes. "I was suffering blurry vision and headaches. My neck and shoulders have been really tight from (running with) the poles. When I first got here (in Chamonix) and did a training run with some of the other South Africans, I suffered similar symptoms.
"I tried to sort it out – I thought something might be pinched so I had some treatment in Chamonix. Definitely the poles don't seem to agree with me, but you have to use poles for UTMB now so I'm going to have to figure that one out. I did a lot of training with poles in South Africa, but there is much more volume and more loading in Europe, so clearly better preparation is required.
"I haven't quite finished with UTMB!" continued Sandes. "I'd like to have at least one more go at the race before getting too old past 40!"
Sandes agreed with the importance of specific preparation before tackling UTMB. "UTMB is a very specific race. I think maybe five years ago you could diversify and do a little bit of everything, but now you have to be very specific.
"Francois' run was incredible. But he is very smart in his approach, and Hardrock set him up really well for UTMB, given the type of race that it is. I had a chat with Jim Walmsley after the (UTMB) race. He still wants to do Comrades but recognises that if he is to excel at UTMB he will have to train more specifically".
Clearly, African trail athletes will have to apply themselves with greater intensity in their training and racing if they are to compete with their European counterparts. But they are eager to do so. Apart from the physicality of the challenge, they will need to become accustomed to racing at this level and not to be affected by the occasion and inevitable pre-race hype. McCann, who has outrun some of the world's finest trail athletes on home soil in the Otter African Trail Run, agrees.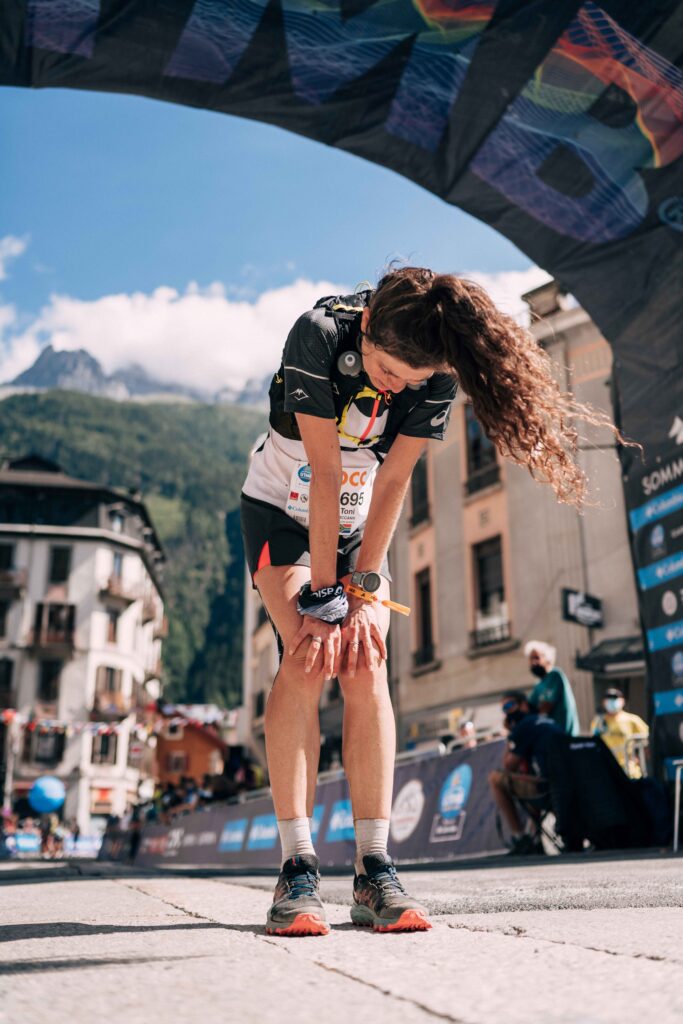 "To be honest, I was quite nervous before the start at the thought of racing further than I'd ever done before with so much vertical ascent. And although it's great to have so many people supporting you from back home, I did feel extra pressure of having to do well for them.
"I was moved by how much emotion is invested into the race by so many people, all determined to do what was needed to make the race great. Everyone has a role to play and the whole town was buzzing! All the villages in the region are involved and it was great to see people sitting on their roofs and cheering as we ran past.
"But perhaps I was caught up too much in that emotion and that could have had something to do with not feeling good for most of the race – I just felt flat. I know I was well prepared and had trained hard, but perhaps I overdid it leading up to the race.
"Also, my training was not geared to racing an ultra and it was a big experiment to see if I could get through the 58km distance. I know I can do much better and now that I know more about what it's about, I'm determined to come back and give it a full go.
"I under-estimated how tough the race is – the distance, the climbing and the speed at which runners race it. There were runners from 92 countries and the level of competition was insane. And not just from the 'professional runners'… it seemed that every trail athlete in Europe just trains at a far higher intensity (than we are used to).
"I think in South Africa we can do the necessary physical training to prepare us for international racing, but the mental attitude is something missing," admitted McCann. "Having a group of South Africans returning home with new (higher-level) experiences of trail running, can hopefully make a difference so we can compete more favourably with international athletes."
Claassen agrees. "It was an eye-opener to see the quality of competition in Europe. We have so much work to do to get to this level. I'll definitely return next year, probably for CCC again. I would like to nail it before I move to the longer races."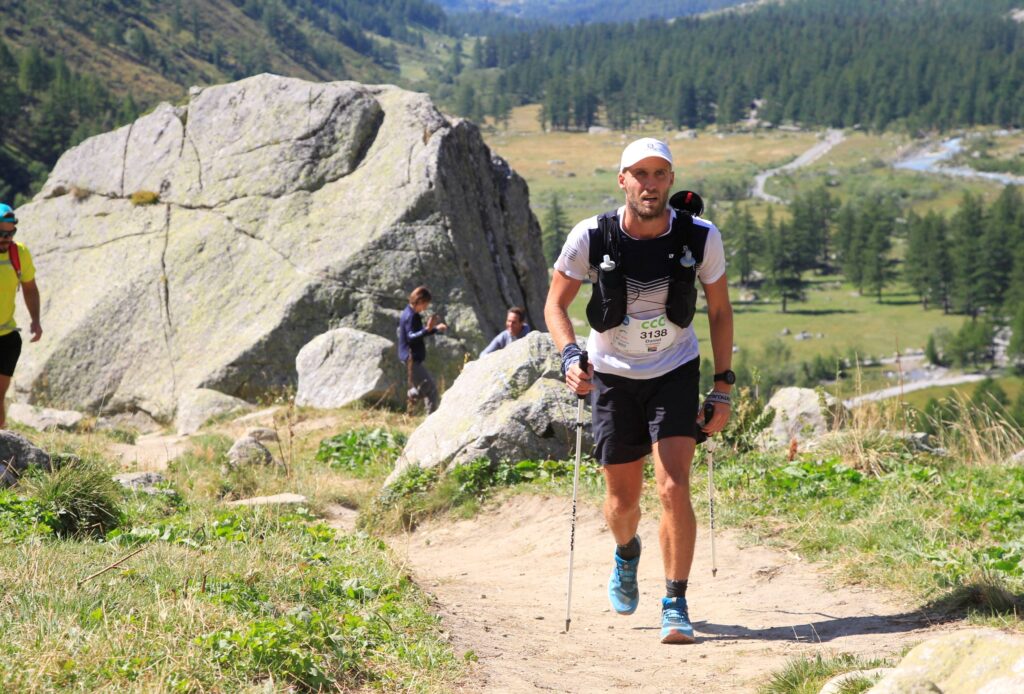 Reilly is optimistic about the future. "I had a solid first 75km and thought that I would finish strongly. I had great climbing legs and everything felt good, then at 75 my stomach went pretty quickly, felt nauseous and I couldn't take anything in. On reflection, I really believe I have the tools to do well, just some more accumulative mileage, long race experience and experimenting with nutrition is needed.
"Generally there were good races for all the South Africans, but plenty room for improvement as no-one had their best possible race."
In the end, McCann sees the benefits of being exposed to the world's best in a race such as the UTMB. "The coming together of the trail community from all over the world to push their limit has left me utterly inspired. How lucky I am to have experienced it and I'm determined to return to improve on my performance."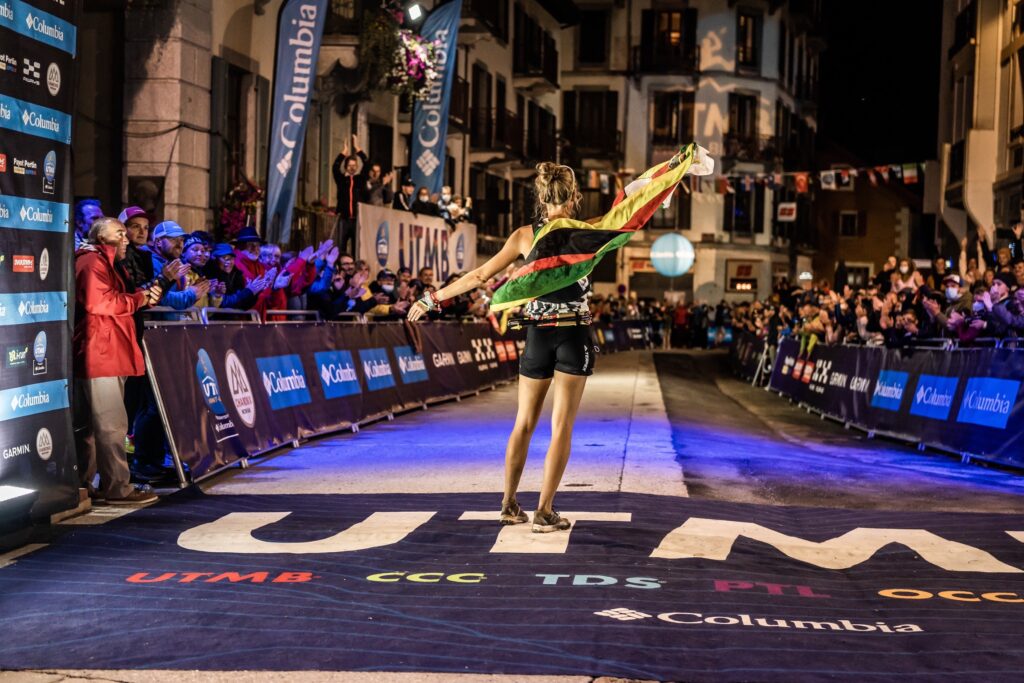 ©SPNAfrica News
www.spnafricanews.com