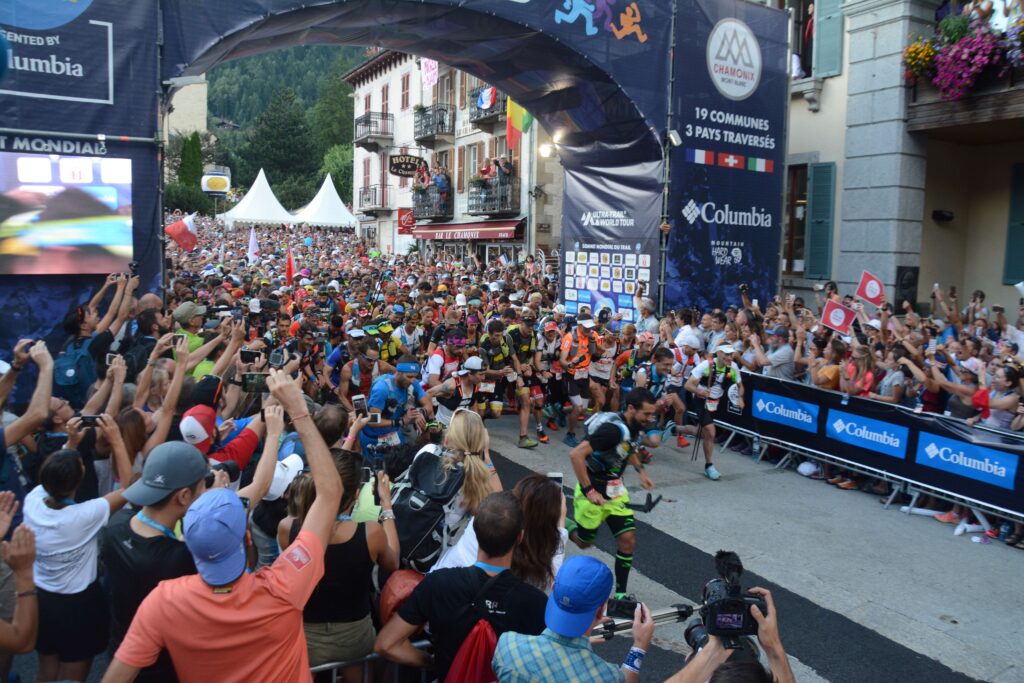 By Stephen Granger
While the full circumnavigation around Mont Blanc in the form of the Ultra-trail Mont Blanc 100 miler is undoubtedly the showpiece of this week's running festival at the French Alpine town of Chamonix, the shorter-distance faces have attracted some of the world's best trail athletes and are guaranteed to deliver a fitting build-up to the main event.
The CCC race over 100k will be run on Thursday, with Norwegian Stian Angermund favoured to take his top form in marathon distance running this year into the longer format. Angermund won the last edition of the OCC (56km) in 2019 and now faces his first-ever 100km – 24km further than his previous longest race, the 76km Grand Templiers in France.
Angermund, who became a father two weeks ago, has the edge on speed over his closest rivals, defending champion and former World Trail Championship gold medalist Luis Alberto Hernando of Spain, Thibault Baronian of France and Jim Walmsley's training partner, American Jim Hazen, but whether he can stay the distance, only time will tell.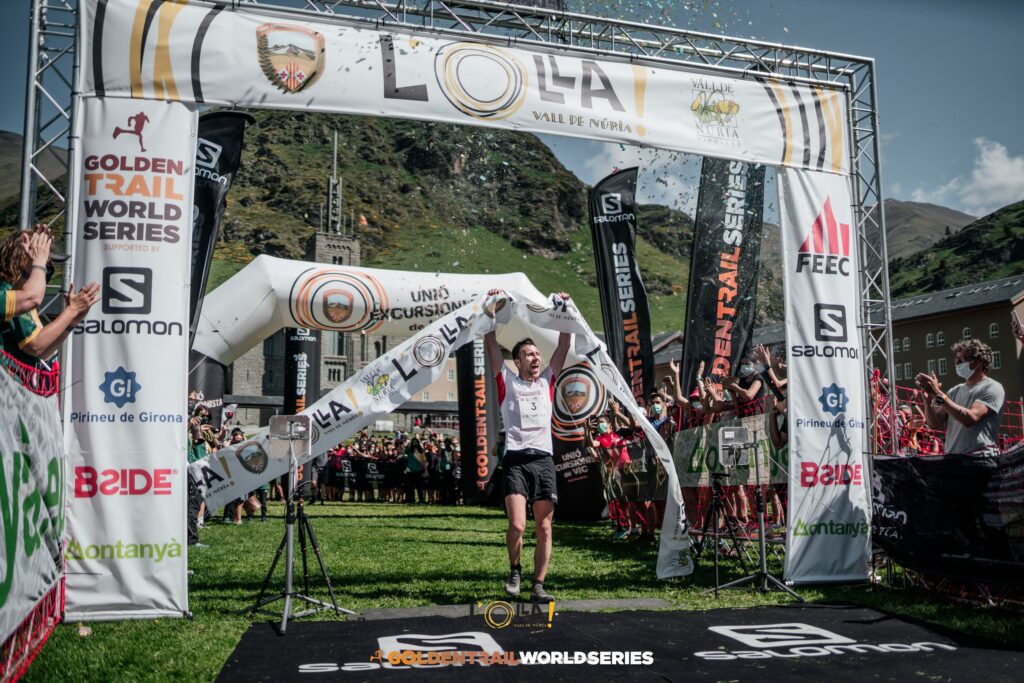 Angermund won the first three races in the Golden Trail World Series this year in impressive style before returning to his Bergen home to be with his partner ahead of the birth of their daughter, allowing him to fit in some solid training ahead of the CCC. "After Dolomyths, I took a break then got in some threshold intervals and long runs of 2-4 hours," explained Angermund.
"I did one very long ten-hour run through the night. I had never run through the night before and was curious to feel how that was. I really liked it but regretted not taking a torch – it was darker than I'd expected!"
Leading South African trail athletes Kane Reilly and Daniel Claasen are aiming for solid performances in the CCC. Both have been in good form in South Africa, but the competition at the UTMB will be at a different level.
"Chamonix has been awesome," commented Reilly, who won the Special Edition 25km in his last race in Cape Town. "My prep has been really good! I've managed to run 90% of the route and really enjoyed all of it. It will be a big one to do in one shot, but I feel like these trails really suit me and I'm feeling well adapted."
The tough nature of the course should suit Claassen, known for his strength and endurance. "Chamonix is definitely buzzing with runners from all over," Claassen remarked. "We recently ran the first 40km of the race from Courmayeur to La Fouly and then the last 45km from Champex Lac to the finish. It's a lot different from what we have at home, but I feel well prepared and ready for the challenge.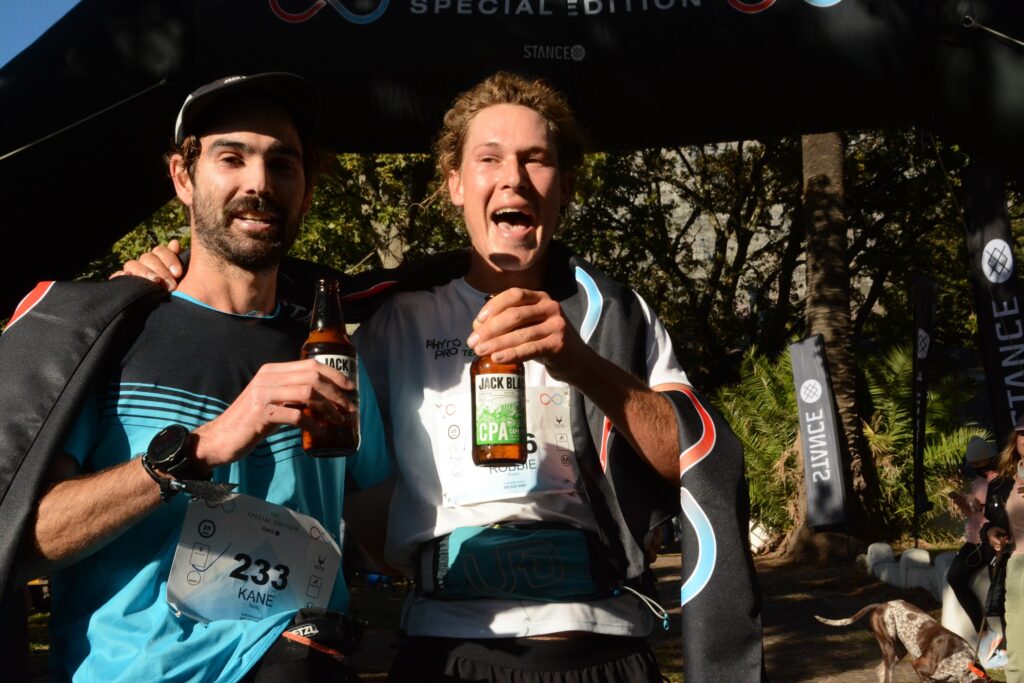 "The race is super competitive, and I'm excited to line up next to the best in the world. The climbs towards the end are long and really hard, and you can gain or lose a lot of time there. So I plan to start conservatively and would ideally like to be moving well in the closing kilometres."
New Zealand's Ruth Croft has transitioned seamlessly from marathon distance to ultra-trails and starts favourite to defend her title in the women's 100km race following impressive victories at Tarawera in New Zealand and in the Ultra-trail 100km in Australia earlier this year. She placed second to Pascall in the Western States in June and the chasing pack, likely to include China's Yiou Wan, American Emily Schmitz and South Africa's Meg Mackenzie, may be contesting second place.
Friday's OCC 56km is likely to be fast and furious. Still a genuine ultra-trail race, it is often regarded as the 'entry-level' dash in the context of the longer races during the UTMB festival. But it always attracts some of the best athletes in the sport and this year is no exception.
South African Toni McCann has won most of her country's high-profile marathon-distance races, but could find the OCC a different story. A top ten finish will be a notable achievement given the packed women's field. Former world trail champion, Blandine L'Hirondel of France, will be eager to win on home turf, but will have to be at her best to see off the likes of China's Yao Maio, Elisa Desco of Italy, Spanish pair Sheila Aviles and Gisela Carrion and McCann.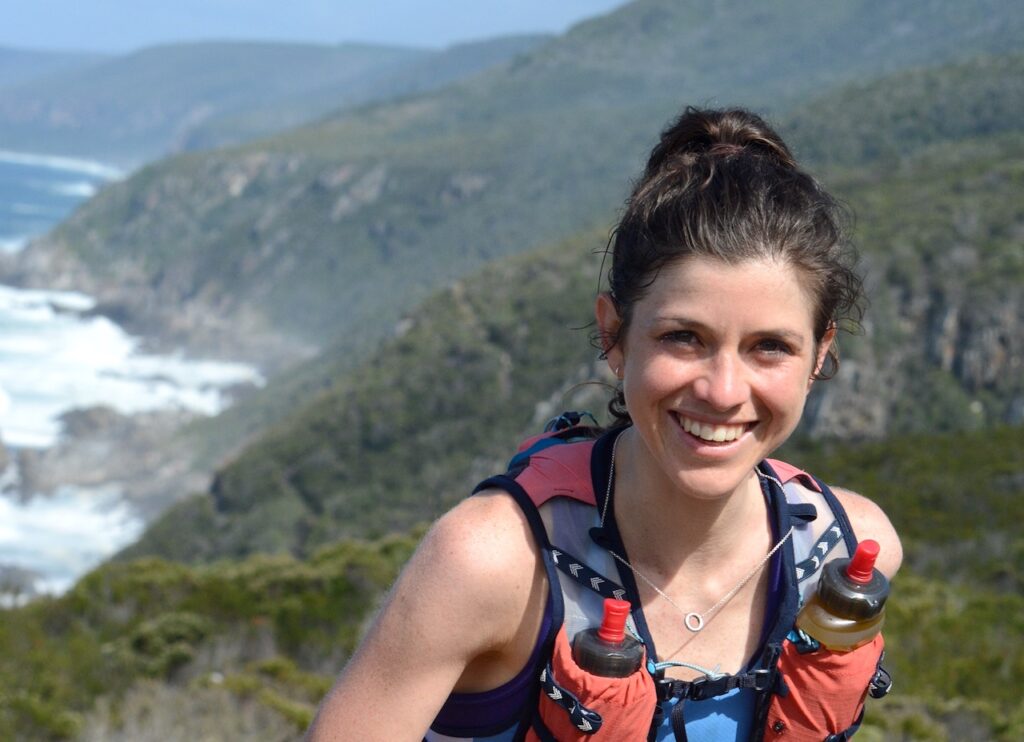 Morocco's Elhousine Elazzoui was one of the favourites in the men's competition but has had to withdraw, leaving Spain's Oriol Cardona, American Hayden Hawks, the Swiss pair Remi Bonnet and Stephan Wenk and Britain's Jonathan Alban and Robbie Simpson to fight it out for race honours.
©SPNAfrica News
www.spnafricanews.com