One of Africa's greatest Strikers and former African Footballer of the year 1993, Rashidi Yekini was fondly remembered by fans all over Africa on social media and SPN Africa pays tribute to the "Gangling Star' in the spirit of the Star Wars day.
The former Nigeria International died eight years ago on May 4, 2012, in the South-Western Nigerian city of Ibadan where he spent the part of his career with IICC Shooting Stars before his European sojourn and where he retired to after his playing days.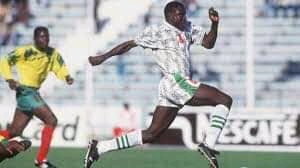 Rashidi was twice top scorer at the Afcon in 1992 and 1994 and he was also top scorer in Portugal with Victoria Setubal. Yekini scored Nigeria's first ever World Cup goal in their 3-0 win over Bulgaria at USA 94.
His 37 goals in 58 games makes him Nigeria's all time highest scorer.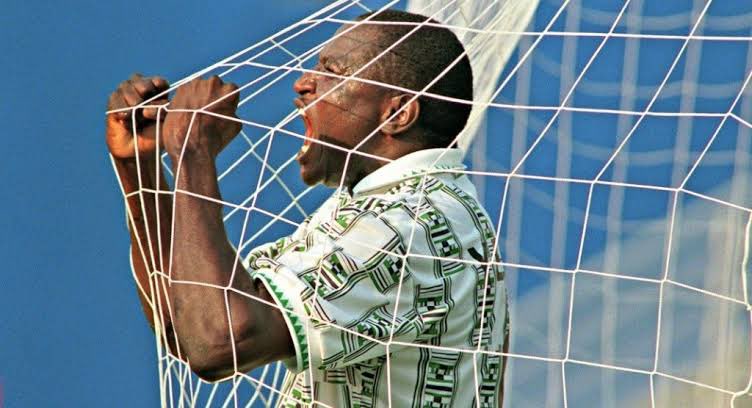 Rashidi Yekini began his career with Nigerian second division Club UNTL in Kaduna before moving to IICC Shooting Stars of Ibadan in 1984.
His Partnership with another Nigerian Legend, Segun Odegbami would propel shooting Stars to the Caf Champions Cup finals in 1984 before losing to Zamalek of Egypt.
He went on to Abiola Babes of Abeokuta and then on to Africa Sports of the Ivory Coast where his goalscoring form alerted European scouts.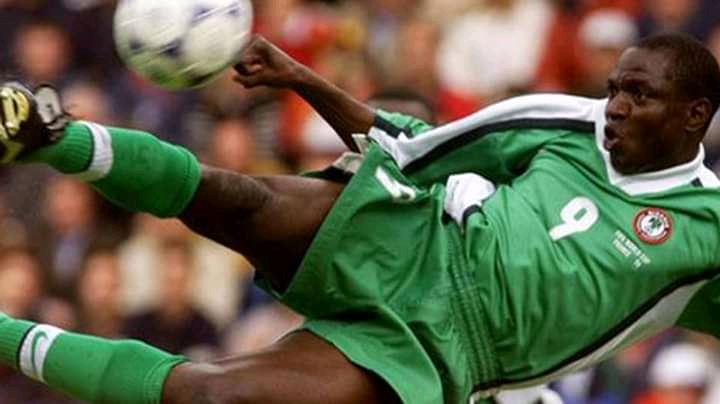 Yekini featured for Victoria Setubal of Portugal and Sporting Gijon of Spain alongside other overseas Clubs before he returned to Nigeria where he played for both Julius Berger and Gateway until his 41st birthday.
Yekini represnted Nigeria at the USA 94 and France 98 Fifa World Cup tournaments as well as the Seoul 88 Olympics.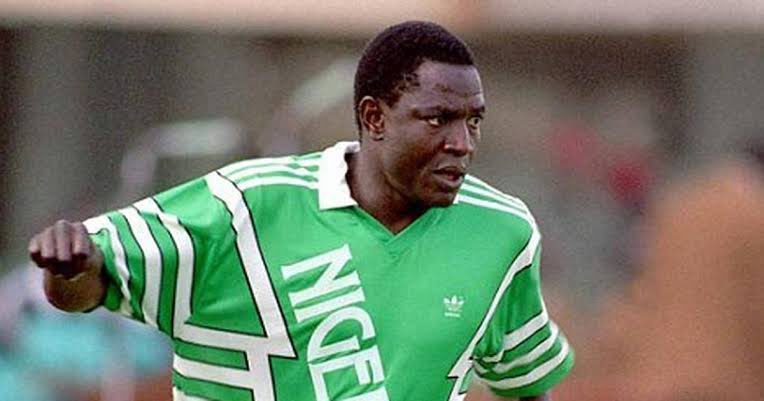 He also featured at AFCON 84, 88, 90, 92 and 94 Tournaments. He won the trophy in 94, the silver and runners-up medals in 84, 88 and 90, and the bronze medal in 92.
We join millions of African fans to celebrate an icon. May the fourth be with him.