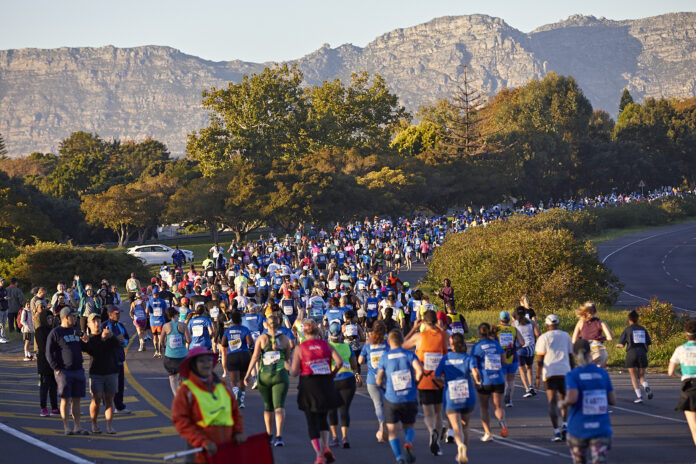 Mbuleli Mathanga seized the moment, played to his strengths and raced to a memorable victory in the Totalsports Two Oceans Half Marathon this weekend (Sunday 16 April), while Potchefstroom-based Elroy Gelant was again forced to play second fiddle, beaten in an exciting finish.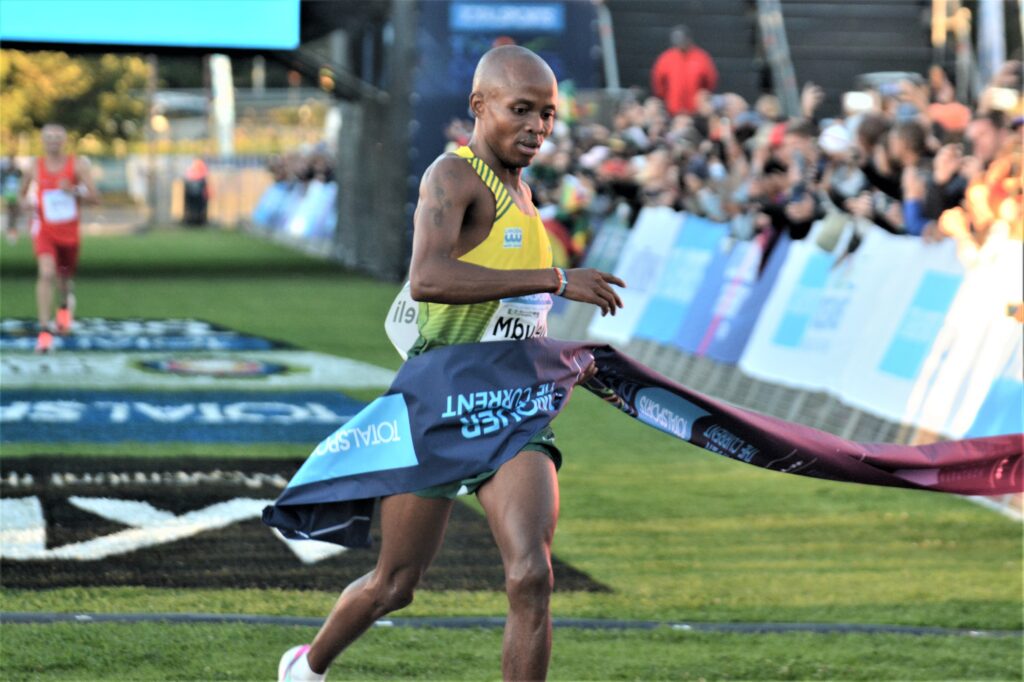 Lesotho's Jobo Khatoane completed the podium in another high quality race, underlining the Two Ocean's status as second only to the national half marathon championships among South Africa's 21km races.
Former British world duathlon champion, Emma Pallant, gave her all to hold off Ethiopian Bekelech Wariyo by five seconds to win the women's race in 1 hr 14 min 17sec, 32 seconds inside last year's winning time. Lesotho's Mokulubete Makatasi trailed by almost two minutes in third.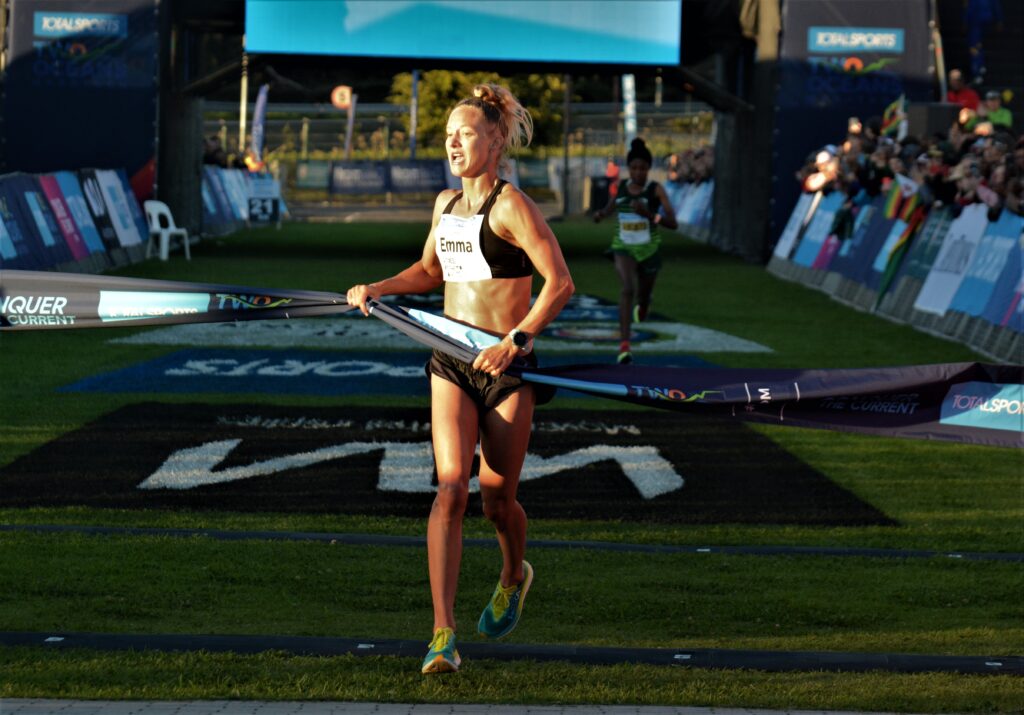 The 29-year-old Phantane athlete, Mathanga, has been prominent on the track, in cross-country and on the road in recent years, having recently returned from competing in the World Cross Country Championships in Australia, and added another notable title to his already impressive running CV, racing home to victory in 1:03:58.
While 27 seconds off last year's winning time by Zimbabwean Moses Tarakinyu, there was nothing tardy about the final kilometres, when Durban-based Mathanga, switched on the after-burners as if to say 'catch me if you can'!
None could, although Gelant and early pace-setter and sub-28 min 10km athlete, Thabang Mosiako, did their best. "With just over 3km to go, Thabang said to me 'let's work together to catch him' and we tried our best," reflected Gelant.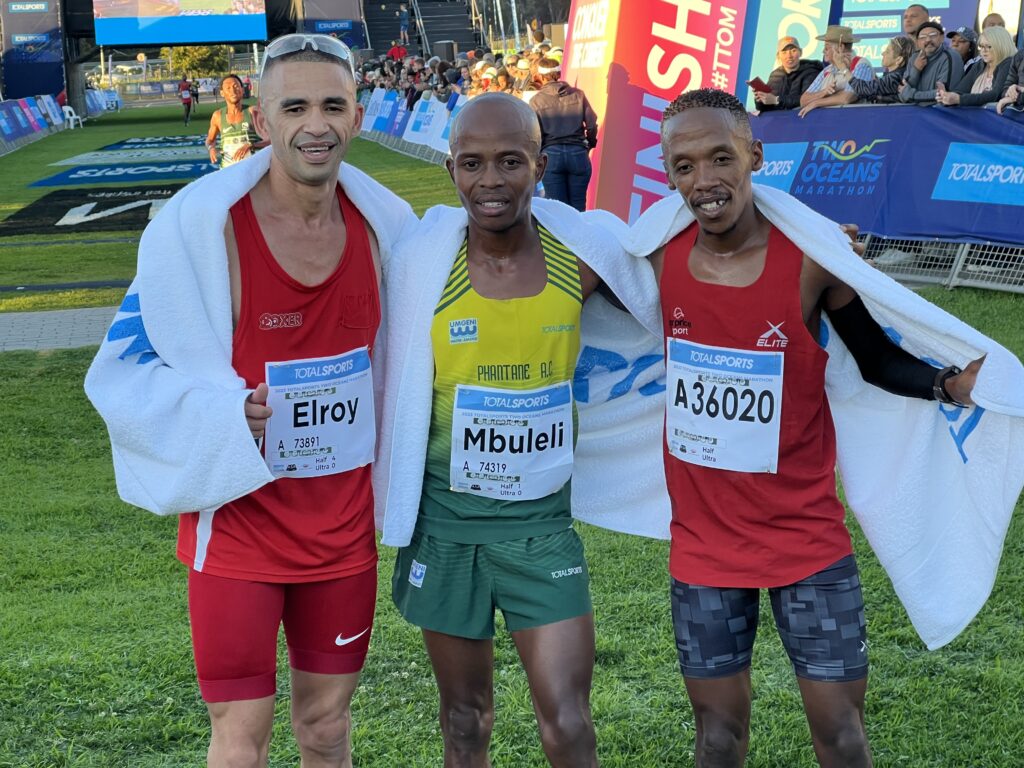 "But that guy is fast. He made his move on 'Chet's Hill' with 3km to go and then as we were closing him, he surged again on the small rise in the final kilometre and it was game over. I think we're starting to see the positive impact of the Run Your City 10km series on other races. That series gives us several 10km races against top African competition."
Gelant placed second in 1:04:05 and has now been beaten by four different athletes at the Two Oceans Half Marathon. He at least has the satisfaction of having one win under his belt and his 1:03:17 victory in 2019 is one of the fastest in the race's history.
Flushed with his recent sub-28 minute 10km, Nedbank's Thabang Mosiako set a fast pace from the outset, leading a large group through 5km in 16:42 which included the stiff climb up Wynberg Hill.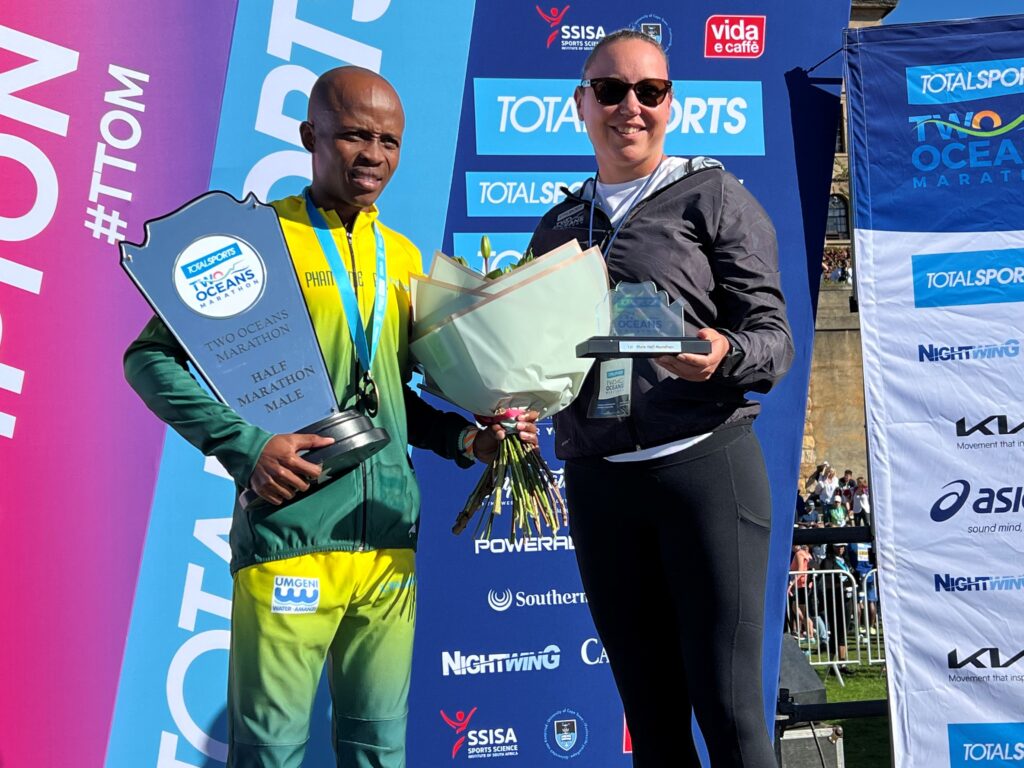 Twelve athletes were still together through 10km but when Mosiako and Zimbabwean Abera Haile pushed the pace up the long climb up Southern Cross Drive, the pack split, with just Mathanga, Gelant, Khatoane and Tarakinyu staying with the lead pair.
Mosiako and Mathanga upped the ante on the descent from Kirstenbosch with the pair breaking from the rest of the pack, before Mathanga used his hill strength to make the decisive break to victory.
"Last I was fourth in this race in my debut, now I'm first and very happy with my win," said Mathanga. "I enjoyed working together with Elroy and Jobo as a team along the route.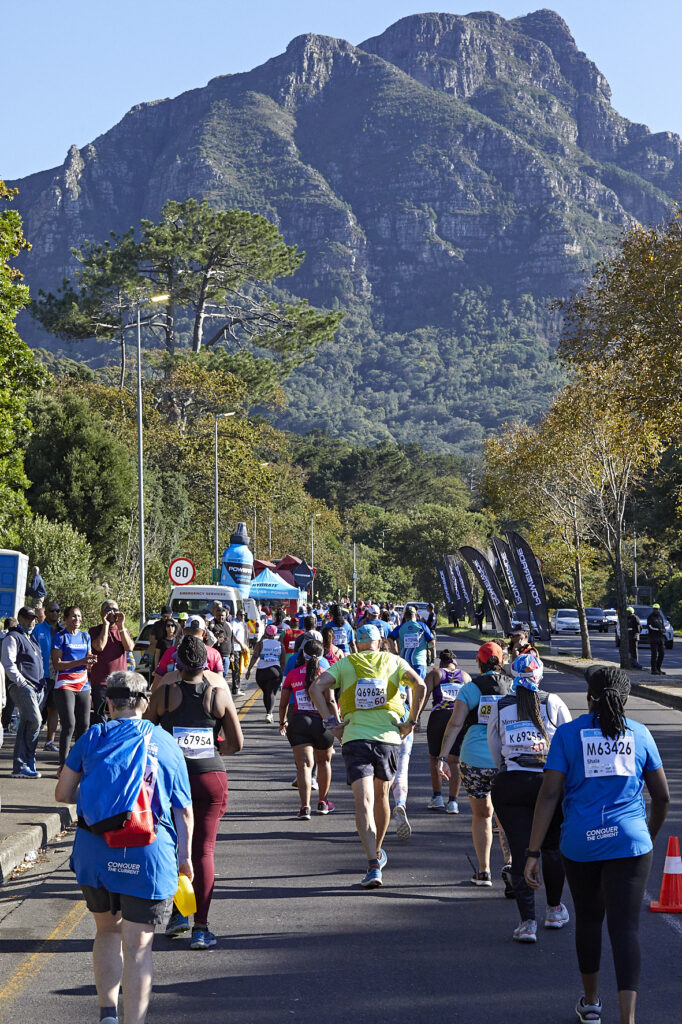 "My plan was to make a move at 18km and use the hills to my favour and I'm pleased it worked out that way."
The Phantane athlete prefers to let his feet do the talking, but his coach and founder of the Phantane Athletics Club, Mdu Khumalo, was more eloquent. "Elroy came to me after the national half marathon champs in 2019 and told me to 'look after that boy (Mathanga) – he is the future'.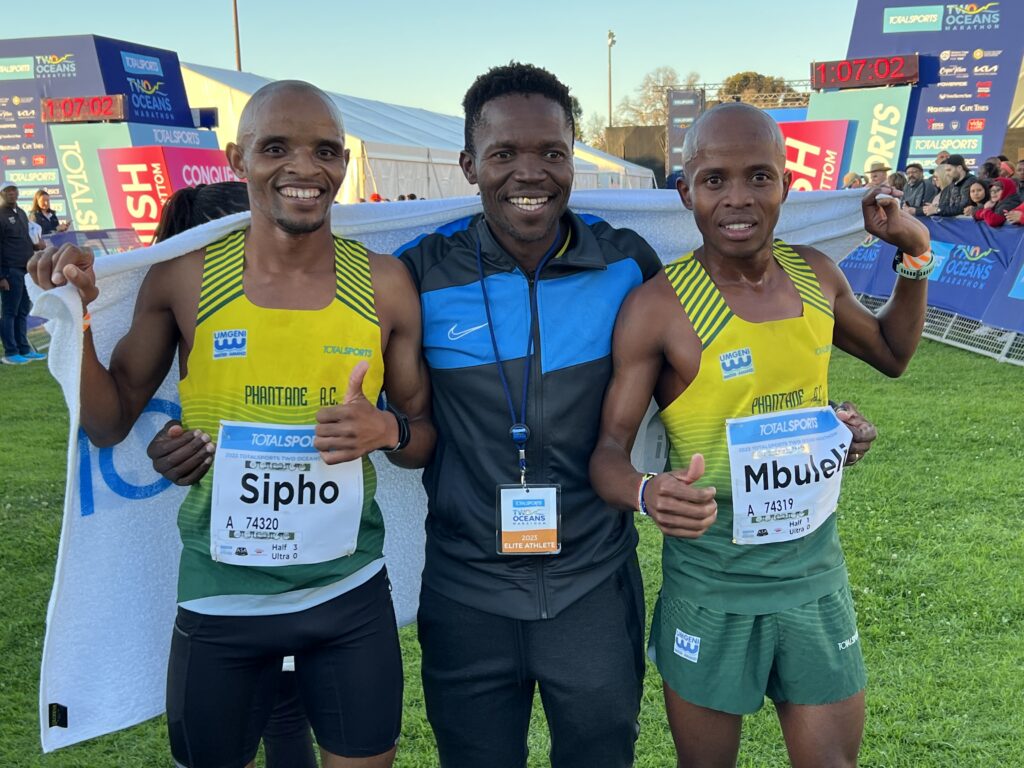 "Mbuleli has had a good innings on the track, but we think it's time to move up to the marathon at the end of the year, possibly to qualify for the Olympics. Elroy is such a great athlete and an inspiring person. I like what he says about the national marathon record (Gert Thys' 2 hr 06 min 33 sec) being under threat and I think it's time to take it on."
Mathanga also has his sights on the national and world half marathon championships, but prior to that will be competing in the Ultra-trail Drakensberg 21km at the end of this month – a selection race for the World Mountain and Trail Running Championships in Austria in June, where he aims to compete in the 13,7km mountain run.
In the women's race the aggressive running of Pallant and Wariyo split the pack before half-way, with only Makatasi able to stay the pace with the leaders through 10km. But the Lesotho athlete fell back on the climb up Southern Cross, leaving the two protagonists to fight out the final 7km to the finish.
Pallant, who moved to Johannesburg from England with her fellow triathlete husband five years ago and who has achieved podium positions on many occasions in global half-ironman competition, was determined to atone for her 'poor' race last year.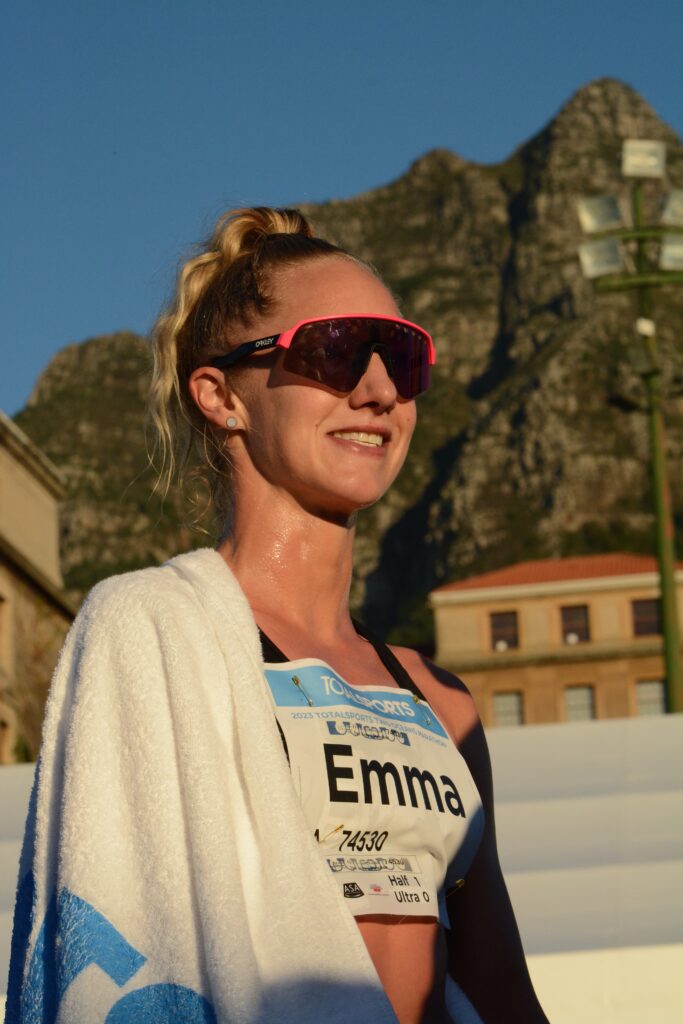 "Today was awesome – a great contest. Last year I went off way too hard, not expecting hills and got caught out, finishing 6th. I wasn't happy so had to return. I drew energy from the many supporters along the way – in South Africa everyone gets out on road to cheer on the athletes and I love that.
"I didn't think I was going to hold on – I was spent and then had that slight uphill near the finish. That was terrible, but somehow I just made it to the tape."
Wariyo proved her class by winning the opening Run Your City 10km in Gqeberha two weeks ago and pushed hard for the win today, but in the end she had to concede to Pallant.
"My race went well today," said Wariyo. "But was more difficult than other races. The hills made it hard – but I'm happy to get a podium position. I can run on flats and hills but I do find the hills much harder!"
Like Pallant, the Maseru-based Makatasi was pleased at her improvement at Oceans. "Last year I finished fifth. Now I'm up to third," said Makatasi. "I'm really happy about race today.
"I found it easier than last year on my debut when I struggled after halfway. This year I knew what to expect and paced myself accordingly."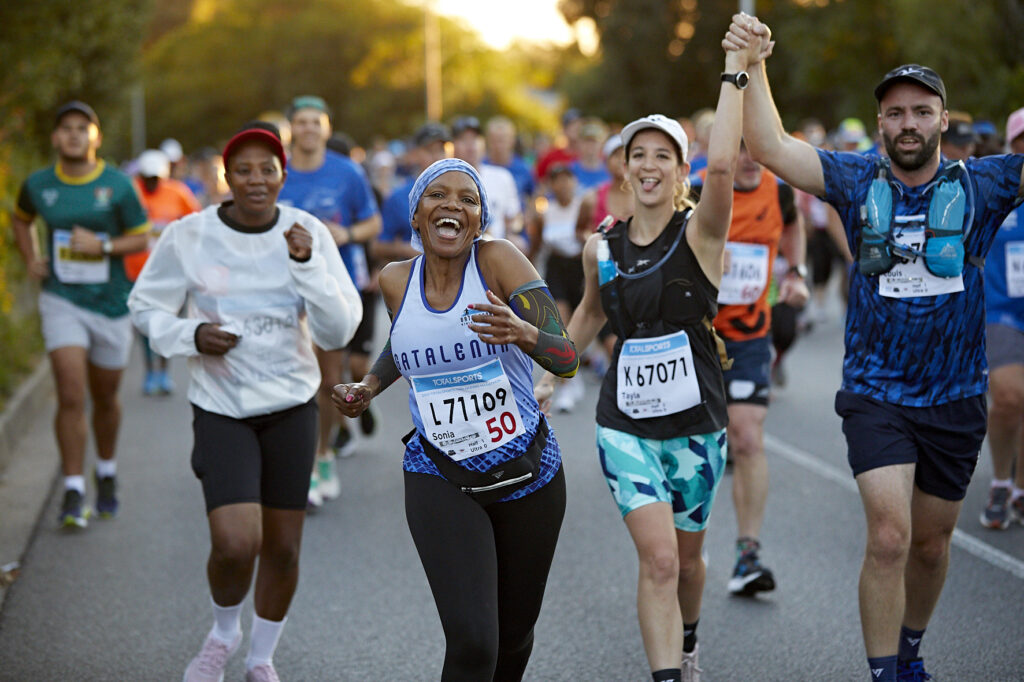 RESULTS
Men
Women