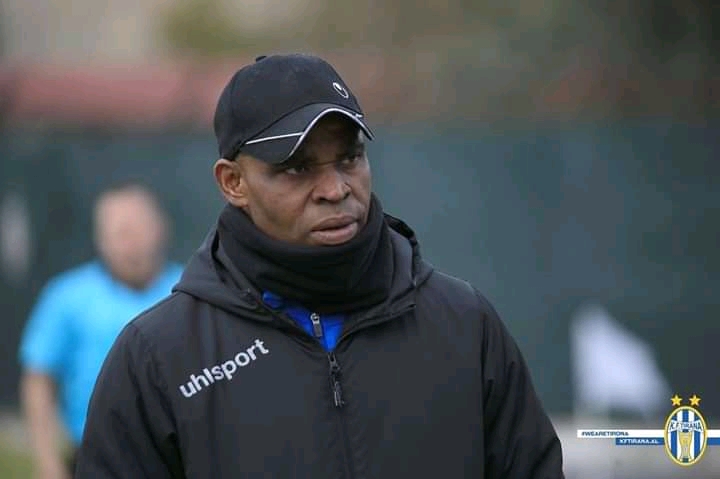 Emmanuel Ndubuisi Egbo, the former Nigeria international goalkeeper who coaches KF Tirana of Albania has led his club to the Albania Superliga Championship.
Egbo becomes the first African to win a major European league, also qualifying his team for the UEFA Champions League, another record achievement in his first season in charge of his old club.
Egbo could make more history on the continent next season as Tirana take their place in the second round of UCL qualifiers.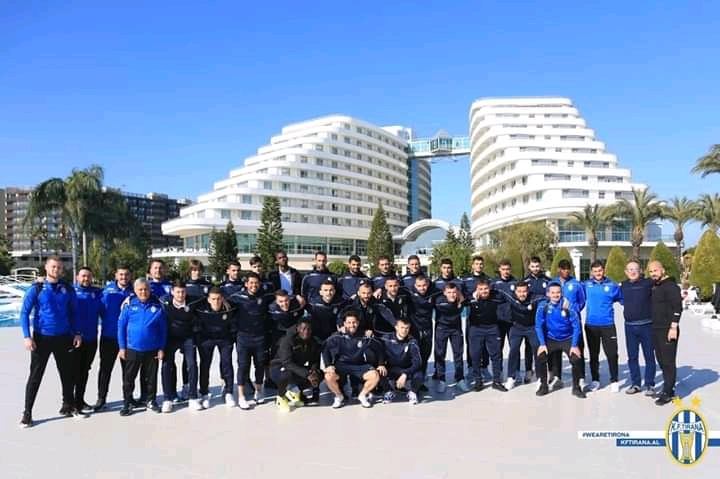 The 46-year-old Nigerian was formerly the goalkeeper coach at KF Tirana and holds all the top UEFA Coaching qualifications. He earned KF Tirana their 25th league title in what is known as Kategoria Superiore on Sunday (July 19) after second-placed rivals Kukesi lost 0-1 after Tirana had won on Saturday (July 18). Tirana's 69 points give them an unassailable seven-point lead, with two games remaining.
Egbo could make it a domestic double when KF Tirana meets Teuta in the Albanian Cup final on August 2.
It is already a credit to the management of FK Tirana that they believed in Egbo enough to appoint him rather than look outwards for another coach after relieving his predecessor.
Egbo represented Nigeria at the 2000 and 2002 African Cup of Nations and the former Super Eagles stopper earned 12 caps for his country between 1999 and 2002.
He started his career in Lagos with NEPA FC and Julius Berger FC, then played in South Africa for the now-defunct Moroka Swallows before moving to Egypt and then Albania.