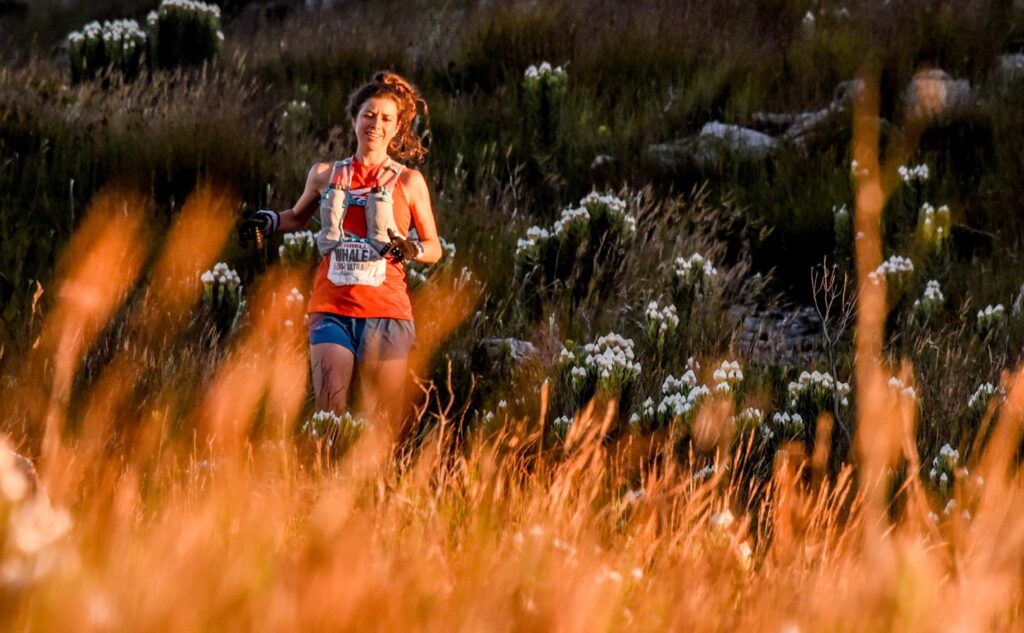 The Otter African Trail Run is one of the few major trail races not cancelled this year and the cream of the crop of South Africa's trail athletes are chomping at the bit to get their competitive juices flowing once again as they race the Retto – the reverse direction Otter, from Nature's Valley to Storm's River – 42 km along the enchanting coastline through the Tsitsikama Section of the Garden Route National Park.
While many of the world's top trail athletes battle it out for top honours at Day Three of the Golden Trail Series in the Azores tomorrow (October 31), leading South African trail runners – together with a sprinkling of international participants – will be running "The Otter"
Last year's winners of the classic Otter, Johardt van Heerden and Toni McCann, are back to defend their titles and will be tough to beat. They won their respective contests in the Golden Segment over Table Mountain, winning tickets to compete in the GTC in the Azores but were unable to travel. Both are world-class athletes and will be looking to beat the incentive times of 4 hours and 4 hours 40 minutes respectively, never previously achieved by South African athletes.
Up against Van Heerden are several athletes who are capable of exploiting any Van Heerden weakness on the day and take top spot on the podium. Kane Reilly is recognised as the most talented athlete never to have won Otter and without his attention being divided between professional engagements and running form, this could be his year. Rory Scheffer, now resident in KZN, has won most trail races in South Africa, including the Whale of Trail, but never the Otter, having finished a close second to Robert Rorich in the South African competition in 2018, but behind the top internationals, while Mvuysisi Gcogco has built his experience year by year, getting higher up the field as he does so, and will be a strong podium contender.
Daniel Claassen is another, whose rapid improvement in the last year enabled him to compete strongly for the Golden Segment. Van Heerden rates his some-time training partner highly and Claassen will be looking to upset some of the favourites.
Spanish athlete, Pere Aurell, would normally start favourite, given his racing pedigree. But his recent long world travels might have taken the edge off his form. But Aurell is nothing if not competitive and will likely go out with the leaders from the start to add to the excitement
Bianca Tarboton passed out less than a kilometre from the finish in last year's race – her first over 30 km. At that stage she was running a close second to McCann. She returns this year stronger and faster and were it not for her focus on her final Chem Eng examinations, she would challenge strongly for line honours . Nonetheless, she will be seeking to 'get back on the saddle' with a podium position .
Nicolette Griffioen has consistently been to the fore in trail racing and although better suited to ultra distances she is certain to be competitive.
Dutch-born athlete Ragna Debats has achieved extraordinary success internationally, and her presence will add depth and interest to the outcome tomorrow, where the weather gods appear to have come to the party, offering perfect running conditions.