Running royalty arrived at Ras Al Khaimah (RAK) this week, as some of the world's fastest distance runners headed to the United Arab Emirates city for the running of tomorrow's (Saturday 18 February) Ras Al Khaimah Half Marathon – one of the world's fastest in recent years.
One of the seven emirates of the UAE, RAK is the fourth largest with a population of 350 000. And with a more nature-friendly and relaxed ambience compared with its bustling southern neighbour, Dubai, and predictable early morning cool, calm conditions at this time of year the RAK Half Marathon has become known as one of the world's fastest.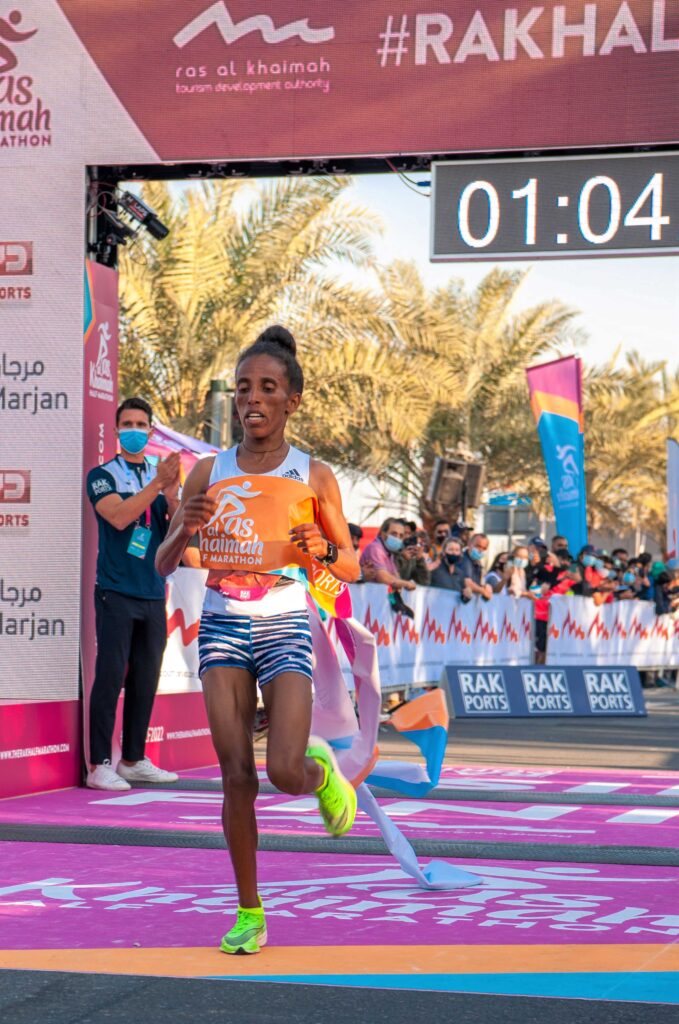 Set against the picturesque backdrop of the Arabian Gulf, the newly-developed tourist haven of Al Marjan Island once again hosts the event, with runners treated to views of white sandy beaches and the shimmering ocean along the way.
Prize money is in keeping with one of the world's wealthiest nations. The first prize to the top male and female athlete across the line of US$14 000 will swell to US$ 118 000 (over R2 million) in incentives should the course and world records be broken.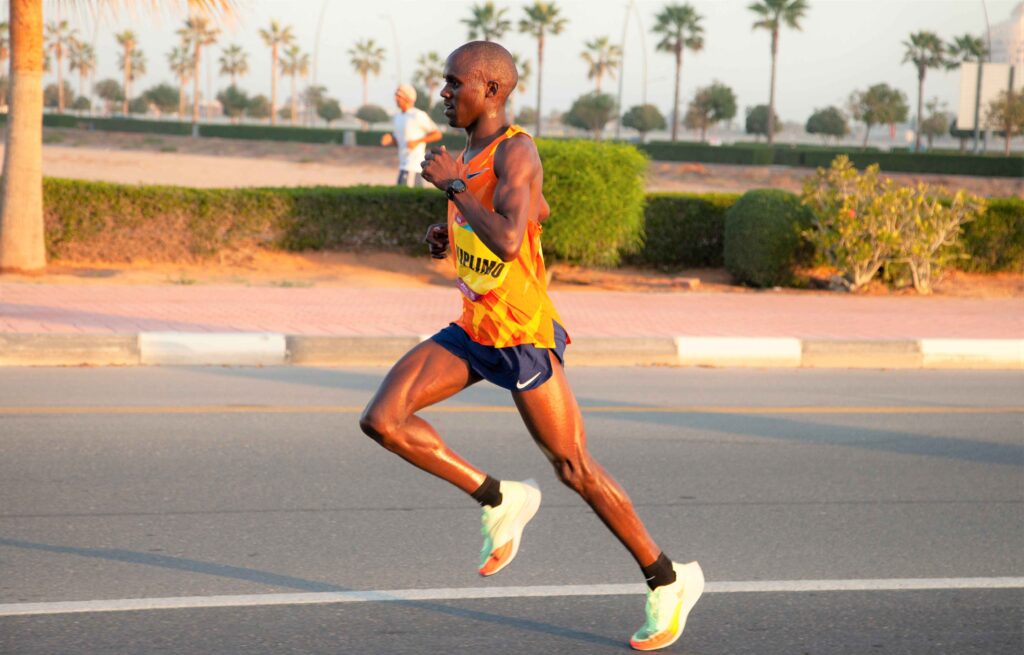 Substantial incentives for world records are often regarded as mere publicity stunts, but not at RAK. The speed of the course, favourable conditions and the participation of some of the world's fastest athletes, make a world record achievable.
No fewer than six of the world's top twenty fastest half marathon men's times were run in Ras Al Khaimah. The women who have raced at RAK are even more impressive, with nine of the top twenty and six of the top ten best ever times set on the Al Marjan Island course.
The same day clash with the World Cross Country Championships in Bathurst, Australia, has robbed the race of some leading runners, but with a crop of young and talented athletes such as Kenyans Daniel Mateiko, Felix Kipkoech and Kennedy Kiptum and Ethiopian Sefa Tura, hungry for success, expect fireworks on the road to steal a march on any planned for post-race celebration.
The RAK course record of 57:56, set by Uganda Jacob Kiplimo, is just 25 seconds outside his own world record, and although he will not defend his title tomorrow, 24-year-old Mateiko, who competes for the renowned Dutch-based NN Running Team, is looking to improve his own best time of 58:26, set in Valencia in 2021 and dip under 58 minutes.
Last year Mateiko placed 6th but is confident of significant improvement tomorrow. "My training with my coach Patrick Sang has gone very well," Mateiko said at the elite athlete media launch yesterday. "I'm feeling very good and enjoying it here. It will definitely go much better than last year!"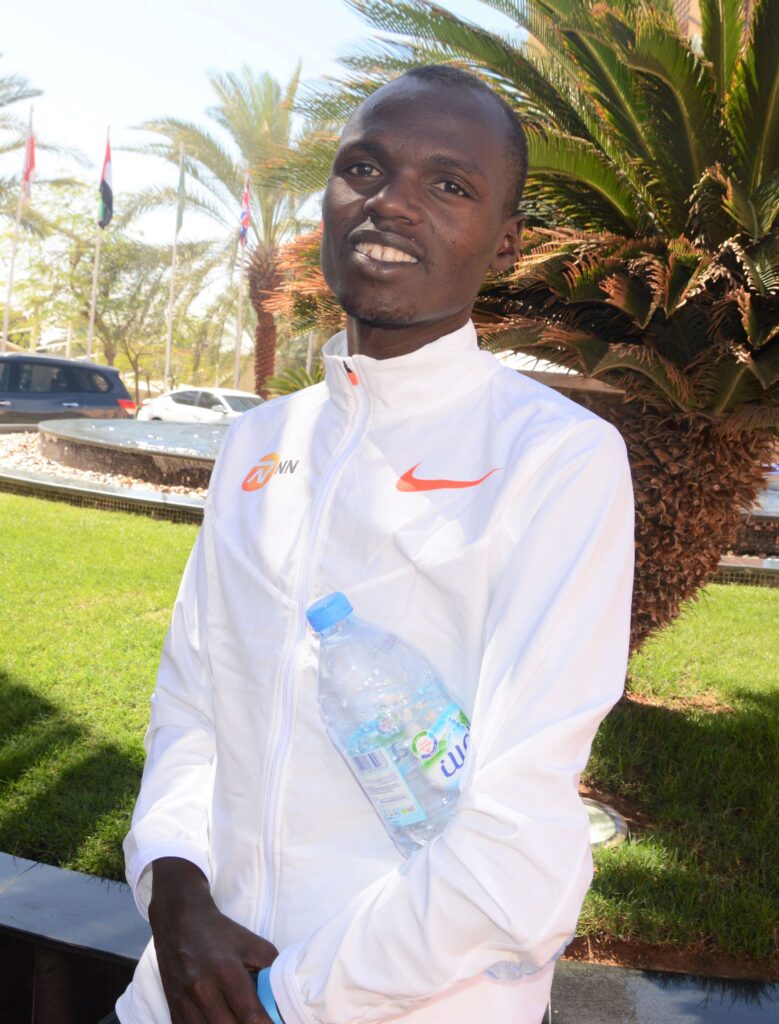 Tura, who placed 4th last year in 58:36, will be viewing a podium position this time around, potentially on top, while 23-year-old Felix Kipkoech will look to use his speed advantage (he is the fastest in the field over 10km with a 26:57 best) to upset the more favoured athletes.
If the men's race promises much, the women's is even more mouth-watering, with two of the biggest names in the sport in action.  Legends while still at the peak of their careers, Hellen Obiri and Brigid Kosgei are aiming high tomorrow.
While the extraordinary running of Ethiopian Letsenbet Gidey in recent history have taken many women's distance records to a new levels, including her 62:52 half marathon world best, the Kenyan pair Obiri and Kosgei will be looking to better Ethiopian Girmawit Gebrzihair's course record and close the gap on Gidey's mark.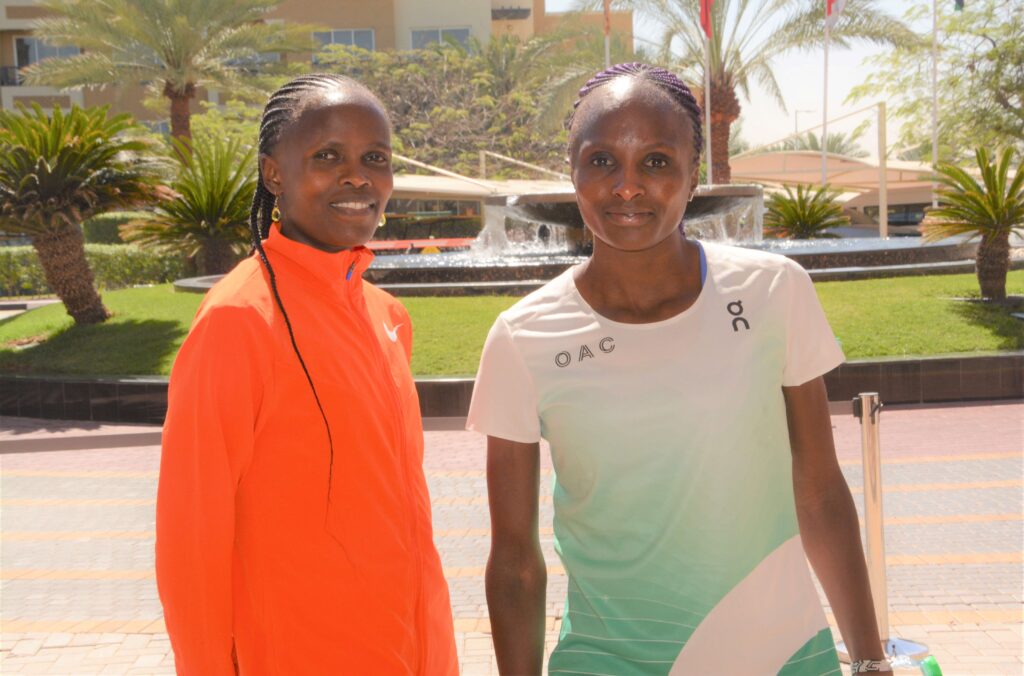 Obiri and Kosgei may not have matters their own way, however, with a stellar cast providing in-depth competition for the top three places.
Gold and silver medallists at last year's World Championship Marathon in Oregon, USA, 28-year-old Ethiopian Gotytom Gebreslase and Kenyan Judith Jeptum Korir will renew their rivalry over half the distance tomorrow. Gebreslase won in Oregon in 2:18:11 – just 9 seconds clear of Korir and the two could pose a strong challenge to Obiri and Kosgei.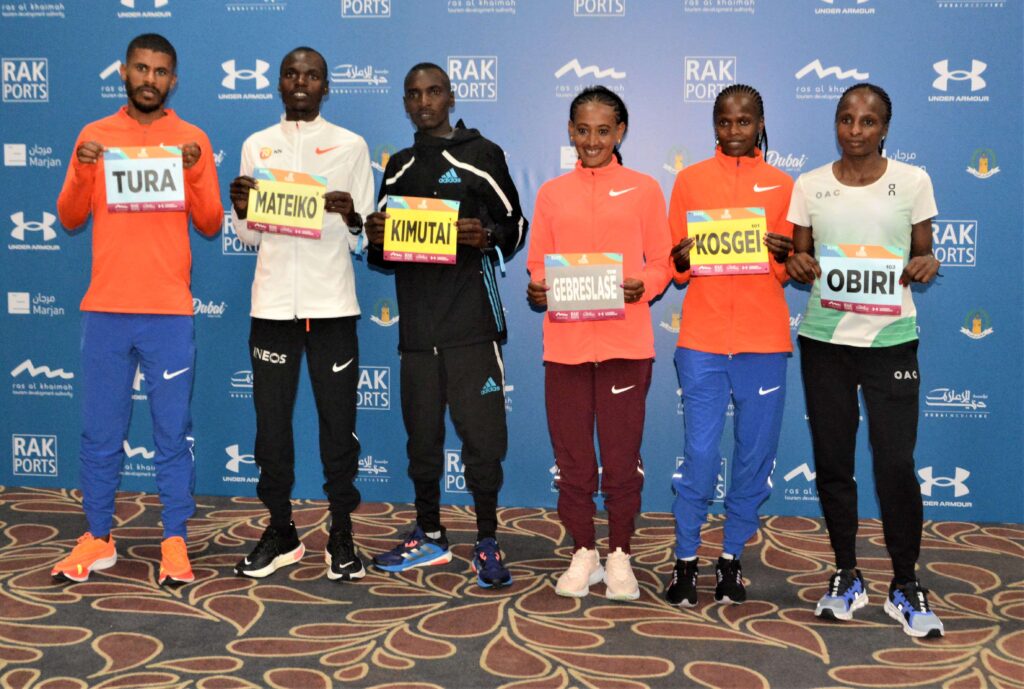 Current world cross country champion and twice 5,000-metre Olympic silver medalist, Obiri, ran second to Gebrzihair in last year's race, her 64:22 just 8 seconds off the winning time, and has chosen to attempt to improve her time tomorrow, rather than fighting to defend her world cross country title in Australia.
"I'm not so keen on cross country," Obiri admitted yesterday. "I thought I'd give it a try in 2019. That was my first world cross country (which she won) and I decided it would be my last as it took two months for my body to recover from that race!
"When I come to any race, I'm determined to give my all. So I thought that as last year's race had gone quite well (the top two were both under the previous record), we could go for another record tomorrow. I think we could go under 64 minutes – anything's possible!
"Competition in women's running has recently become far more intense, so I've had to train harder to keep up. I've lived and trained in Nairobi since 2010 and although its not as high as some of the places (2100m), it works for me.
"I've achieved what I wanted to on the track, so now I'm focused on the road. The Olympic Marathon is a big goal next year if I can post a good enough time to qualify."
Brigid Kosgei turns 29 years on Monday and will be looking to give herself an early birthday gift. "My aim is to run a personal best time and to prepare for London Marathon in April," said Kosgei yesterday. "I have a time of 64:27, but that was set on a course which is not recognised for official records, so I'm looking to post an even better time on Saturday on a recognised course."
Not that Eldoret-based marathon specialist Kosgei is slow – her official time of 64:49 set in Ras Al Khaimah in 2020 rates 8th on the all-time world list – but she feels she still has dreams to fulfil over the distance and in other races.
"When I was a young girl, I saw top runners competing and I decided I wanted to be like them one day – athletes like running legend Tegla Leroupe and others," Kosgei continued. "I even had a dream that I would one day be a top runner. If someone asked me if I wanted to be a lawyer or a doctor one day, I said 'no – I just want to be an athlete'!
"I have been lucky to have fulfilled my dream, but I still have other dreams which inspire me to keep running and aim even higher."
Kosgei would like nothing better than to compete in a top international marathon on her own continent. "Of course, I've heard about Cape Town Marathon, and I'd love to come and run it. When it becomes a Marathon Major, I will join you there!"
World Records
57:31 – JACOB KIPLIMO, UGANDA
LISBON, PORTUGAL on 21 November 2021
62:52 – LETESENBET GIDEY, ETHIOPIA
VALENCIA, SPAIN on 24TH OCTOBER 2021
RAK Course Records
57:56 – JACOB KIPLIMO, UGANDA 2022
64:14 – GIRMAWIT GEBRZIHAIR, ETHIOPIA 2022
©Sports Network Africa