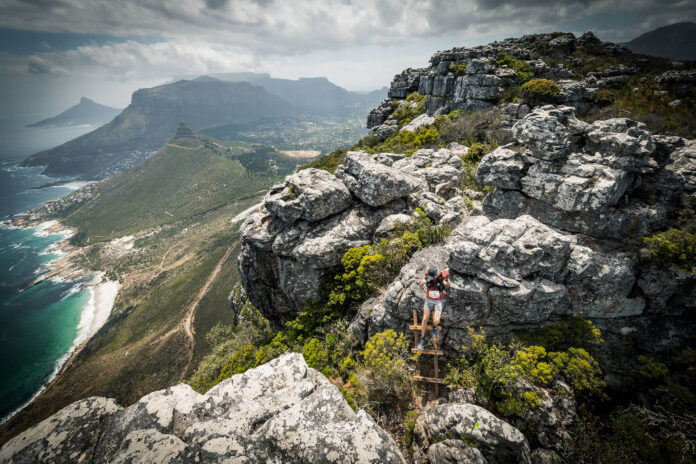 It's showtime for Rand Merchant Bank Ultra-trail Cape Town (RMB UTCT) as the new-look endurance event gets underway this weekend, offering competitive international trail-racing over 100 miles (the UTCT flagship), 100km (the UT100), 55km (the Peninsula Traverse or PT55), 35km (Table Mountain 35km or TM35) and 23km (Explorer 23km or EX23).
Run primarily through Table Mountain National Park with sections also making use of the City of Cape Town's greenbelts and coastline, two thousand trail runners from all corners of the planet will participate in five prestigious and competitive races between 07h00 on Friday morning (25 November) and early afternoon on Sunday.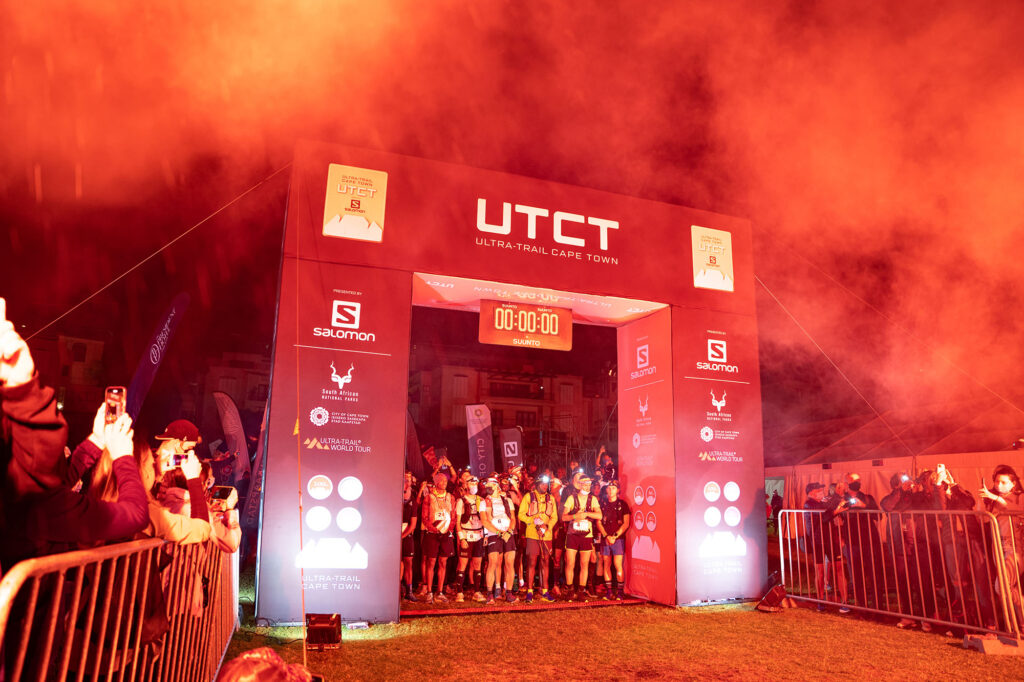 New additions at this year's event include the title sponsor, the introduction of a 100 mile race (already the biggest in the country with 156 entrants), two point to point races (PT55 and EX23) to kick-start the action on Friday and several new innovations at the Race Village in the lead-up to the action.
While 'best in the world' stars and title holders, Jim Walmsley and Courtney Dauwalter, are absent this year, the line-up of elite athletes from 46 countries for the now traditional 'end of year trail party celebration' suggests that the depth of talent in all five races will be better than ever – a clear sign that the race has regained its pre-COVID success.
The quality line-up of international athletes beating a path to Cape Town owes everything to the magic and mystic of Table Mountain, the vibrancy of Cape Town and allure of the 9th edition of RMB UTCT, which has chosen to go it alone, rather than be linked with the UTMB-owned world tour which is promoting many of the world's biggest ultra-trail races under its banner.
For race director, Stuart McConnachie, the next days represent a culmination of months of hard work to ensure the event maintains the highest standards of excellence and professionalism. "I'm looking forward to three days celebrating all that's best in trail running," said McConnachie. "Not just in Cape Town but for the trail-running community at large around the world.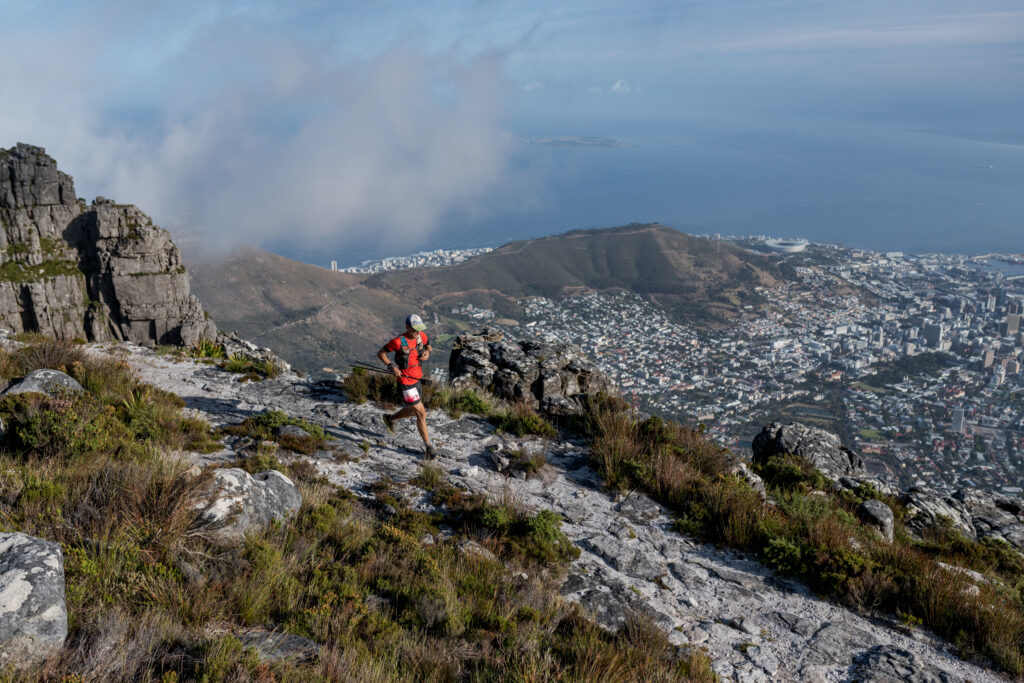 "UTCT has come to represent the end of year party following a long season of global competition and this year is no exception. Many of the world's elite book Cape Town as their last race on the calendar – the last dance. So much of the competition will be about how people embrace their last race of the season.
"The energy (from visiting athletes) this week has been great. We had more than 300 runners out for our weekly Tuesday Trail run which included most of the international athletes. Our international numbers are almost back to pre-COVID levels (325 athletes from 46 countries) and our shorter distance events – 23km, 35km and 55km are all sold out."
Previous years have seen most of the international talent loaded into the 100km race. This year will see top international athletes competing with local runners in each of the events. "RMB is committed to unlocking and developing talent, and their partnership with UTCT has resulted in us being able to elevate the prize money for each of the races," McConnachie added. "This also helps to drive South Africa's incredible talent pool from road to trail. Elite athletes play an integral role in our sport's success, and it is important that they be incentivised for their efforts."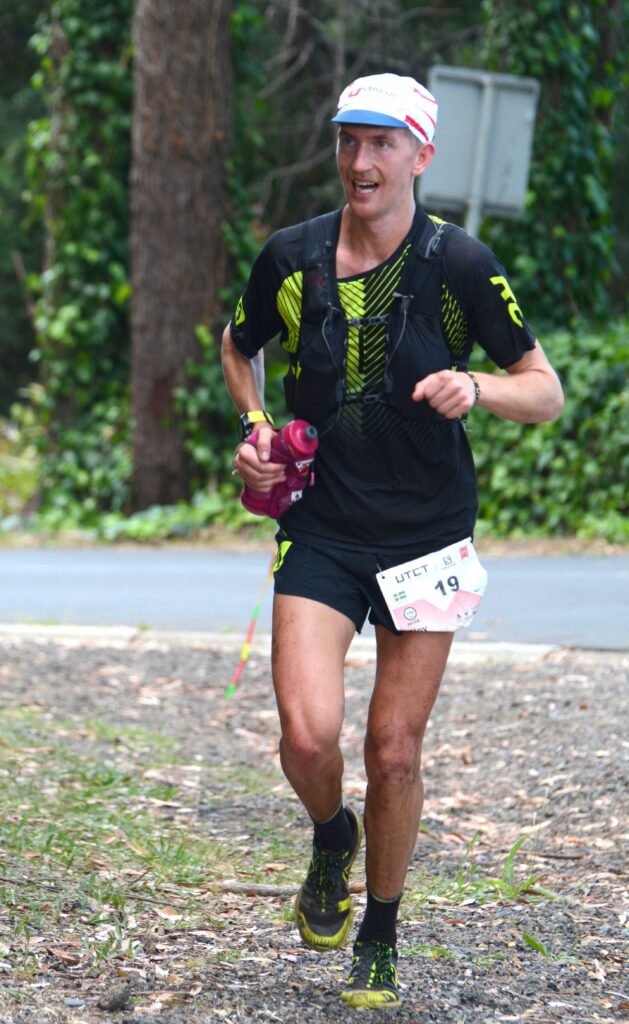 In a mouth-watering line-up of international stars, the UT100 and the PT55 will be the most competitive races, although the inaugural flagship event – the Ultra-trail Cape Town 100 miler – offers an intriguing contest between top internationals, Greek athlete Fotis Zisimopoulos (winner Tenerife Bluetrail 100km in June), Elov Ohlsson (2nd at the UTCT 100km in 2018) and Aleksie Tolstenko (Russian-born running under neutral branding).
The late withdrawal through illness of South African Doug Pickard, who burst onto the scene with a superb Ultra-trail Drakensberg victory in April this year, robs the race of an potentially absorbing contest, but Pickard will be back for future races.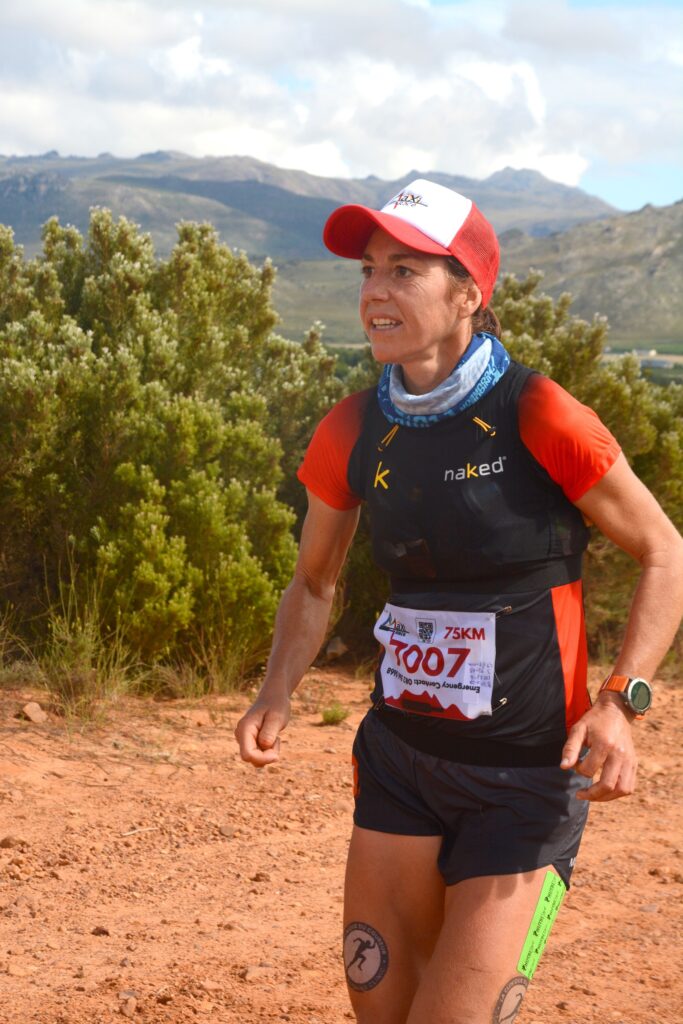 Dutch athlete Ragna Debats is no stranger to South Africa and Cape Town, having sojourned in the country in 2020 with her family, and the winner of the 2020 Skyrun in record time starts favourite to win the women's contest ahead of American Hilary Allen, while top South Africans Kerry-Ann Marshall and Naomi Brand will likely contest the final podium position.
Germany Hannes Namberger is one of the most improved ultra-trail athletes on the planet, boasting wins at the Lavaredo 120km in June and the Penyagolosa Trail 109km in April and will start favourite to win the UT100.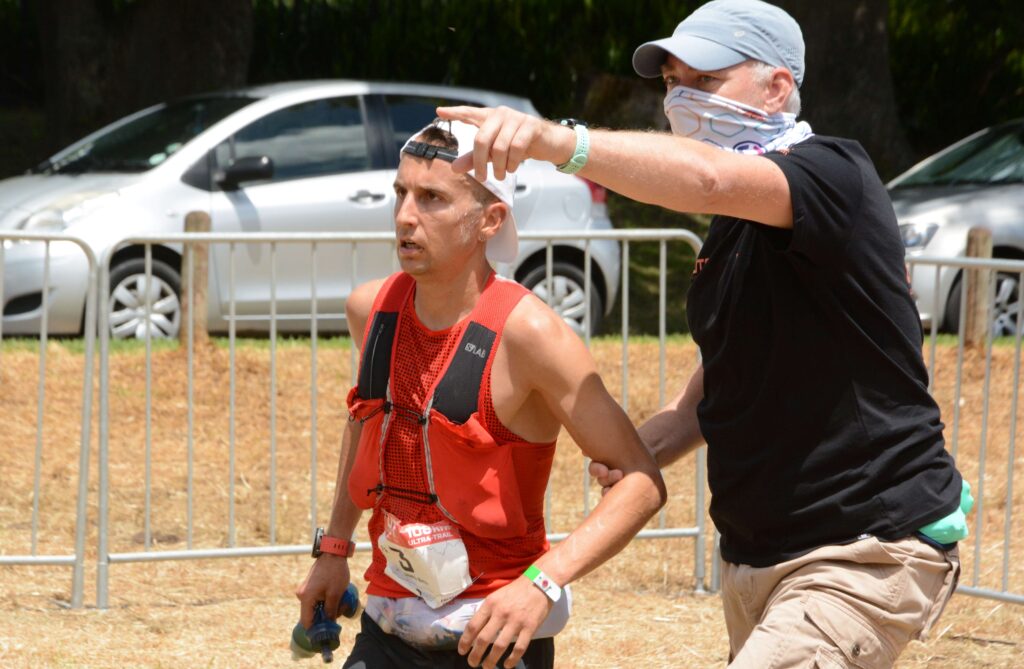 Namberger can expect strong opposition from French athlete Sebastien Spehler, who pushed Jim Walmsley through much of the race last year before placing second, Americans Jared Hazen (who has placed 2nd and 3rd in the Western States 100miler) and Drew Holmen, Swede Johan Lantz (3rd in the 2018 UTCT) and Dimitri Mityaev (neutral country), who has enjoyed the advantage of weeks of on-site preparation with the adidas TERREX team, among others in a stacked field.
South Africans Daniel Claassen (4th in last year's UTCT 100km) and Matt Healy will be pushing hard to make it into the top ten in the strongest field ever assembled for the race.
Swede Mimmi Kotka (3rd at the 2018 UT100) has enjoyed a resurgence of her best form this year, having won Lavaredo ultra-trail in Italy in June and will be eager to move up a position or two on the podium in Cape Town. She will have to contend with another Lavaredo champion in French athlete Camille Bruyas (who won the UTCT 65km in 2018), American Kelly Wolf (4th at UTCT 100km in 2018) and another French athlete Maryline Nakache, 3rd behind winner Courtney Dauwalter in last year's UTCT 100km.
Like Mityaev, British athlete Robbie Simpson has enjoyed several weeks of quality training on Table Mountain trails with the adidas TERREX team and the 2:14 road marathoner starts favourite to take the title in the newly-designed Peninsula Traverse 55km, to be run over the second half of the UT100, between Llandudno and the finish in Oranjezicht.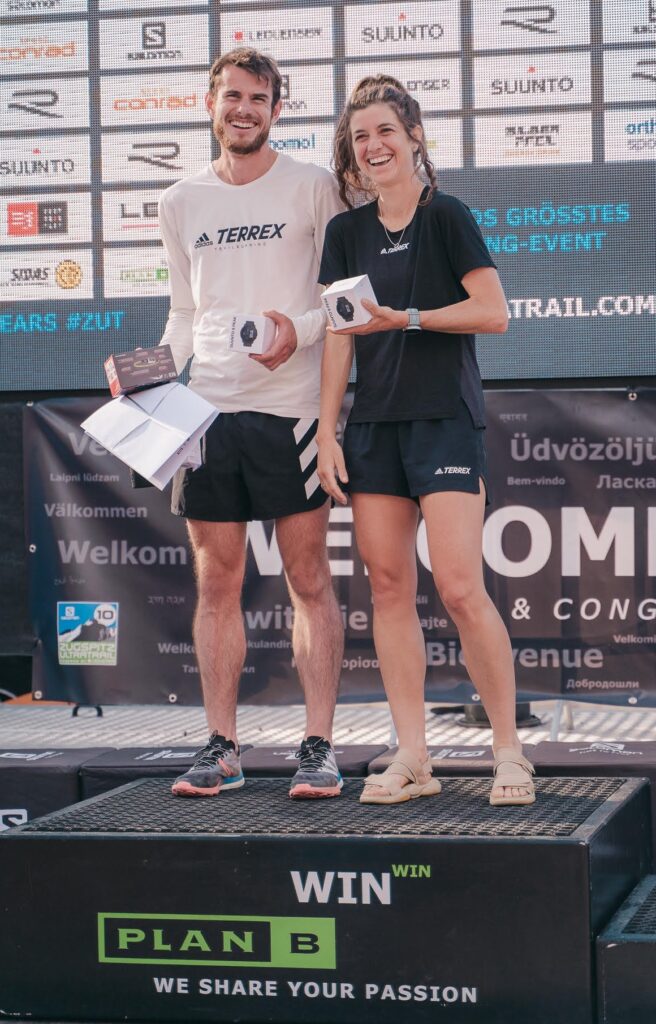 Simpson's strongest challenge could come from former UTCT 65km record holder, Turkish athlete, Mehmet Soytürk, although his TERREX 'OneTeam' teammates Marcel Höche (Germany) and Jeshurun Small (USA) will be eager not to be left off the podium.
South Africa's Landie Greyling has returned to the best form of her life and the former UTCT 100km winner may be hard to beat over the 55km distance, with German Kim Schreiber, American Tessa Chesser and Uzbekistan's Ekaterina Ryazanova potentially her strongest rivals.
German Janosch Kowalczyk was the surprise winner of the 2018 UTCT 100km after arriving in Cape Town less than two days before the start. This year he has trained for several weeks in Cape Town with the adidas TERREX team and will be a favourite to win the TM35 ahead of Italians Bernard and Martin Dematteis and Zimbabwean winner of the Two Oceans Trail Race, Collin Kanyimo.
Bianca Tarboton may find 'home-ground' advantage in her favour in the women's race, where her TERREX teammates, Jasmin Nunige (Switzerland) and Dioni Gorla (Germany) could provide her strongest opposition.
Last year's UTCT set new standards in ultra-trail broadcasting, with a committed group of talented local runners bringing live action to television screens around the world. This year combinations of running crews, e-bikes and even helicopters – top local athlete Kane Reilly is the designated trail running 'eye in the sky' – providing coverage of the 55km, 100km and 100 mile races.
TV crew runners, who will carry the 5kg back-packs supporting the Go-Pro video cameras, include Iain Peterkin, Pete Calitz, Mike van der Merwe, Luke Roberts, Kane Reilly, Oliver Stapleton-Cotton, Jacques du Plessis and Dave Long.
Expert on-the-ground commentary from South Africa's Toni McCann and American Cody Reed, a former UTCT 100km winner, will enrich the production, while Max Cluer, Emily Hawgood and leading American trail commentator, Corrine Malcolm, will anchor the production from the studio.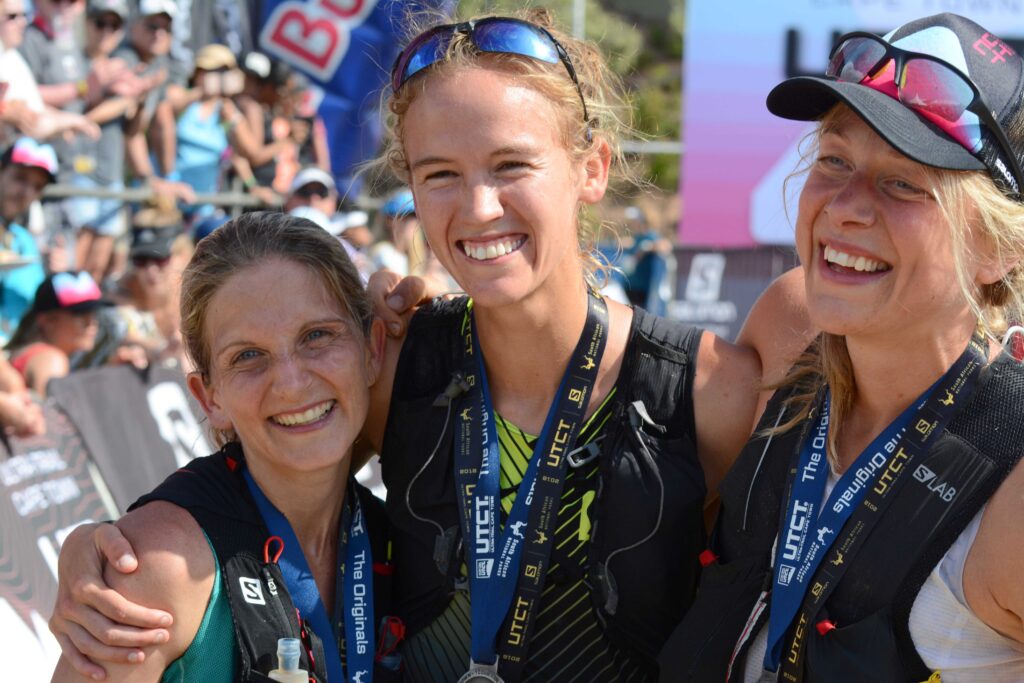 "Trail running is a demanding sport that requires both physical and mental ability to reach beyond what one thinks is possible," RMB's Chief Marketing Officer Alison Badenhorst reflected. "With SANParks and the City of Cape Town as partners, the RMB UTCT showcases the best of what Cape Town can offer and we look forward to seeing an array of the best local and international trail running talent on the podiums of all five UTCT races."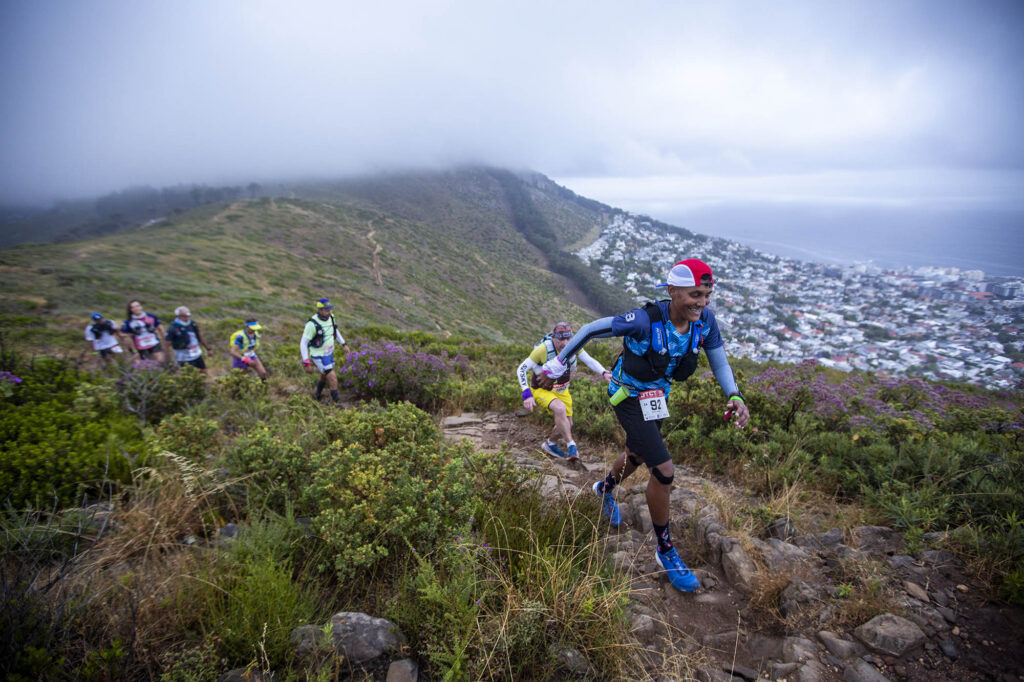 Starting times and starting venues (all races finish at the Gardens Tech Rugby Club in Oranjezicht):
PT55 07h00 FridayLlandudno Peimaey School
EX23 09h00 Friday Alphen Trail Constantia
UTCT 17h00 Friday Gardens Tech Rugby Club
UT100 06h00 Saturday Gardens Tech Rugby Club
TM35 06h00 Sunday Gardens Tech Rugby Club