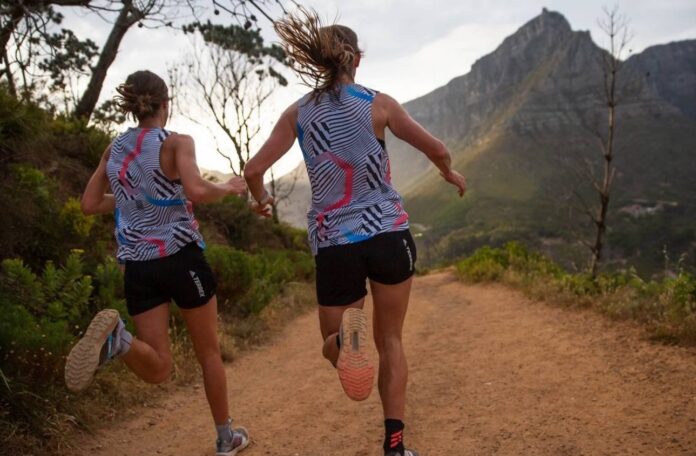 With Africa's most prestigious trail race, Ultra-trail Cape Town (UTCT), less than a week away, a closely-knit group of talented trail athletes with a global reach have made their presence felt in South Africa's 'Mother City' in recent weeks.
The decision by the adidas TERREX bosses to base their impressive 'OneTeam' in Cape Town for several weeks in the build-up to the UTCT has strengthened the already strong African connection to the team, which includes Zimbabwean Emily Hawgood and South Africans Toni McCann and Bianca Tarboton.
Professional trail teams have based themselves at race destinations ahead of high-profile events such as Ultra-trail Mont Blanc but the this marks the first occasion that a full team has been based in Africa ahead of a significant trail event – a welcome endorsement of Cape Town's suitability for such a 'camp' and recognition of the world-class trails to be enjoyed on the slopes of Table Mountain.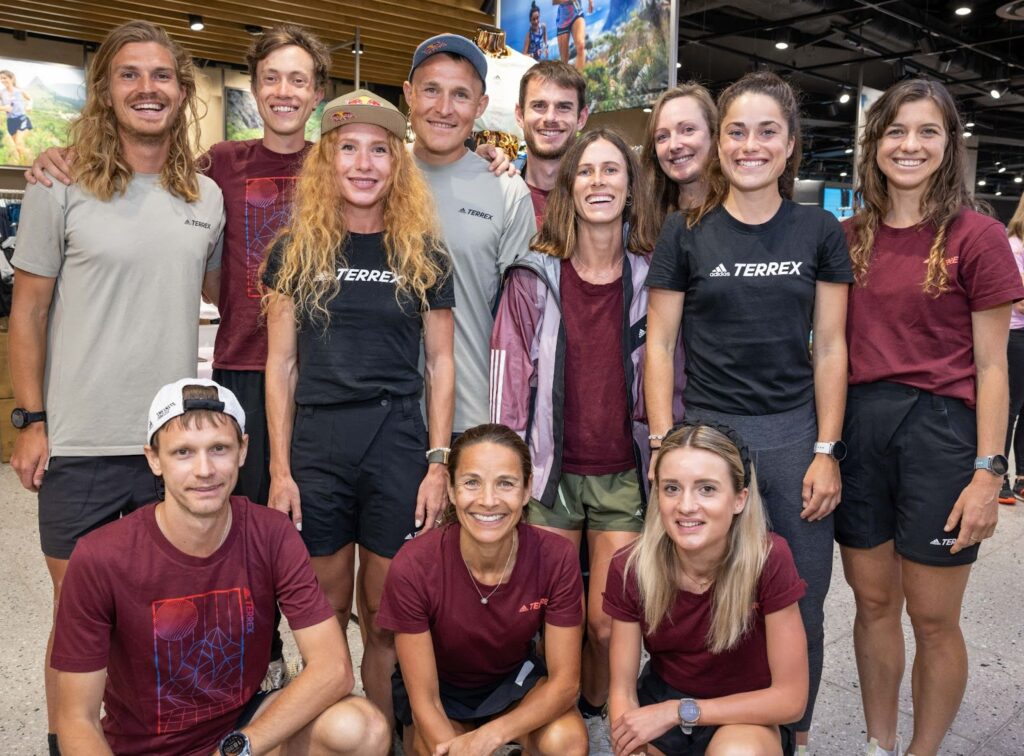 At a media launch at the Waterfront adidas concept store, McCann and Tarboton spoke enthusiastically of their recent involvement in the adidas TERREX OneTeam. "Last year at UTMB (world's biggest trail race in Chamonix, France) I saw so many of the TERREX team out along the route supporting their teammates and thought I would love to be a part of that team," said McCann, after the athletes had been welcomed by Kate Woods, Senior Brand Director at adidas South Africa.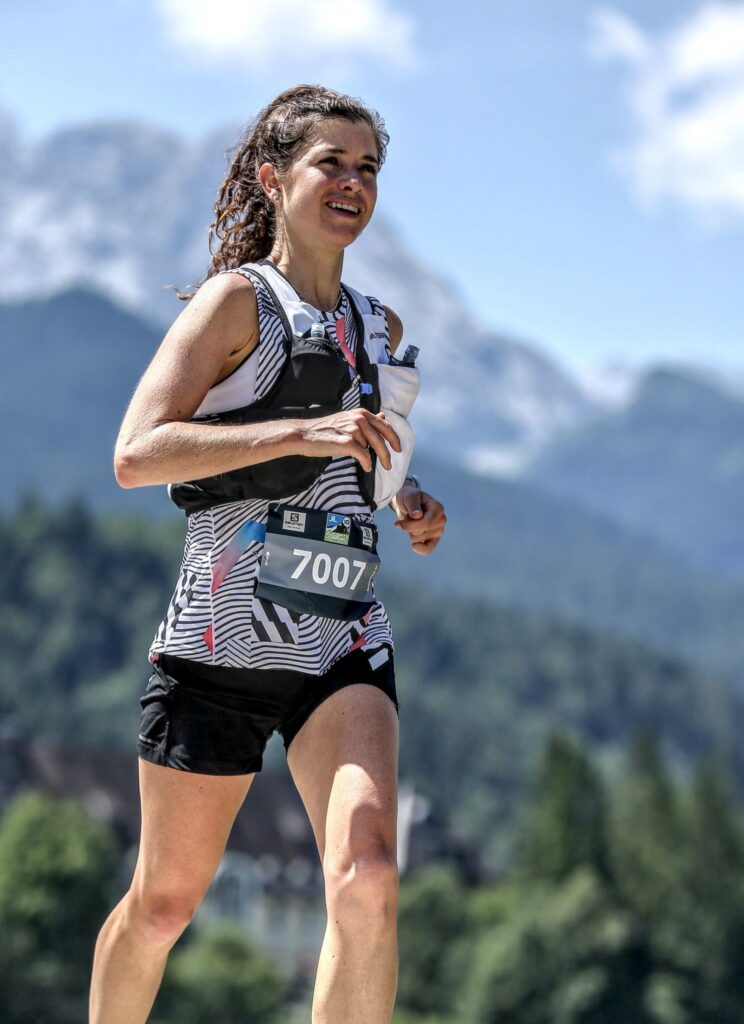 "I had no intention of changing teams, but when approached by adidas TERREX a few months later it was an offer I could not pass up. It has been life-changing. I feel very lucky to have been able to learn about training, race tactics, nutrition and more from these inspiring people. I've become much more professional and learnt to race harder."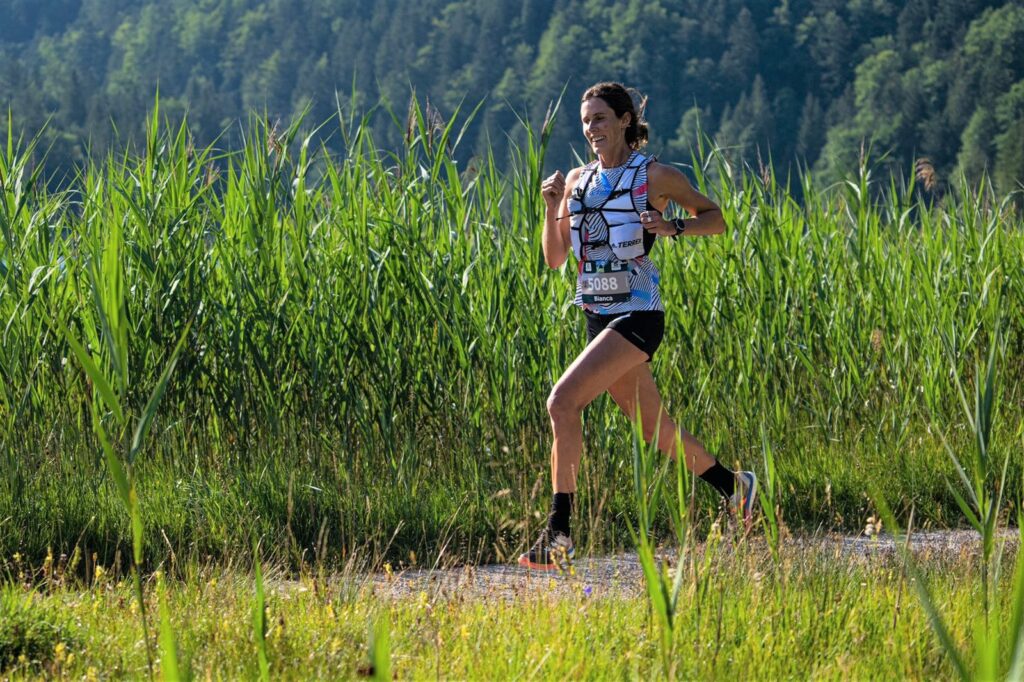 Tarboton concurred. "It's been amazing to have a bunch of experienced, inspiring and talented humans around me. Being a part of this team has been extraordinary. I'm so grateful and happy and it's made a massive difference to my running."
The vanguard of the TERREX athletes arrived in Cape Town the week prior to the Cape Town Trail Marathon and included leading German Marcel Höche, who finished third in that race, and the top two in the women's field in the Cape Town 22km trail race, Holly Page, a British athlete on the comeback trail following prolonged injury woes and Spanish junior, Yaiza Marin.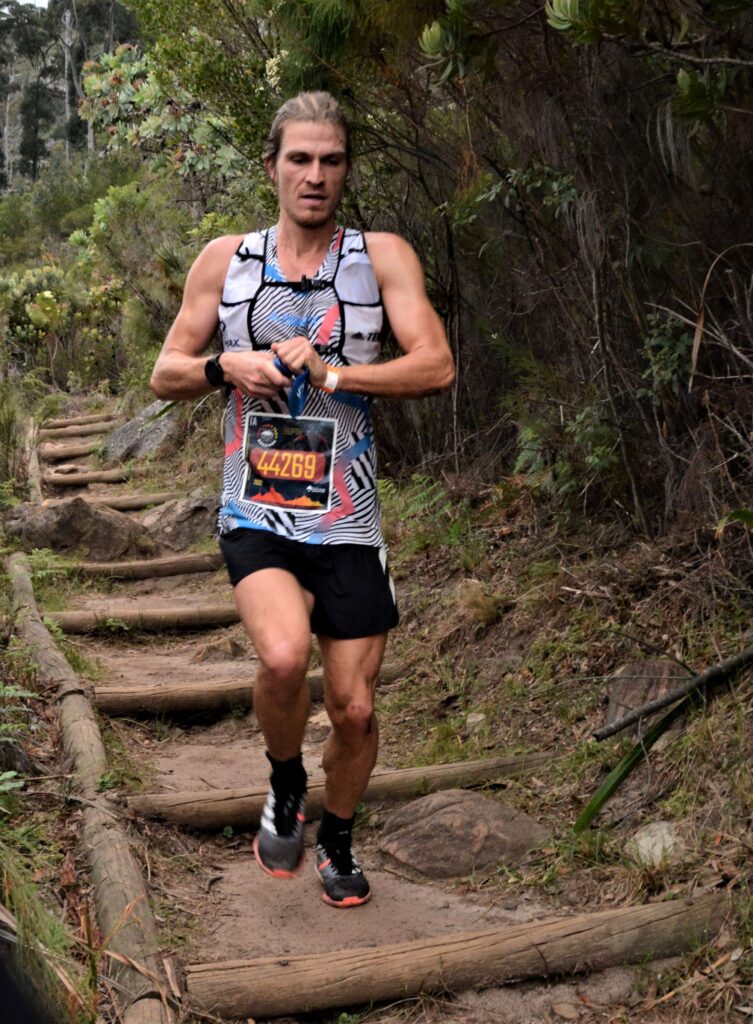 "It's been an incredible time in Cape Town," said Höche, winner of last year's UTCT 35km. "This is a great group of people who have been working hard together but also enjoying life in Cape Town. It's been perfect for my race preparation (Höche will be racing the 55km) so I'll have no excuses on race day. Last year I arrived just a week before the race, but this time we've been given every opportunity we could hope for.
"It's helped that we have had some Cape Town people to show us around and point out the trails. The first half or the race is very technical, but if I can somehow stay in touch, perhaps I could come through in the second half, which is more runnable."
Page has lost no time in making a difference. With a background in international development and a passion to help vulnerable children, she jumped in to assist with literacy programmes in schools in Hangberg and Imizamo Yethu in Hout Bay and also led some youngsters up Table Mountain for the first time in their lives.
"It was nice to give the kids the opportunity they had never had before to get onto Table Mountain," Page reflected. "That was definitely a highlight for me as well. I think they hated me, having to walk to the top of Platteklip – they'd never been so high in their lives – and then to walk back down again! But they were so proud afterwards at what they had achieved."
German athlete Kim Schreiber took some time to get 'used to Africa' but is now equally passionate about her visit. "It took me many days to get used to Cape Town and its rocky and wild trails which I hadn't experienced before. But now I've got used to it and I really love it here!"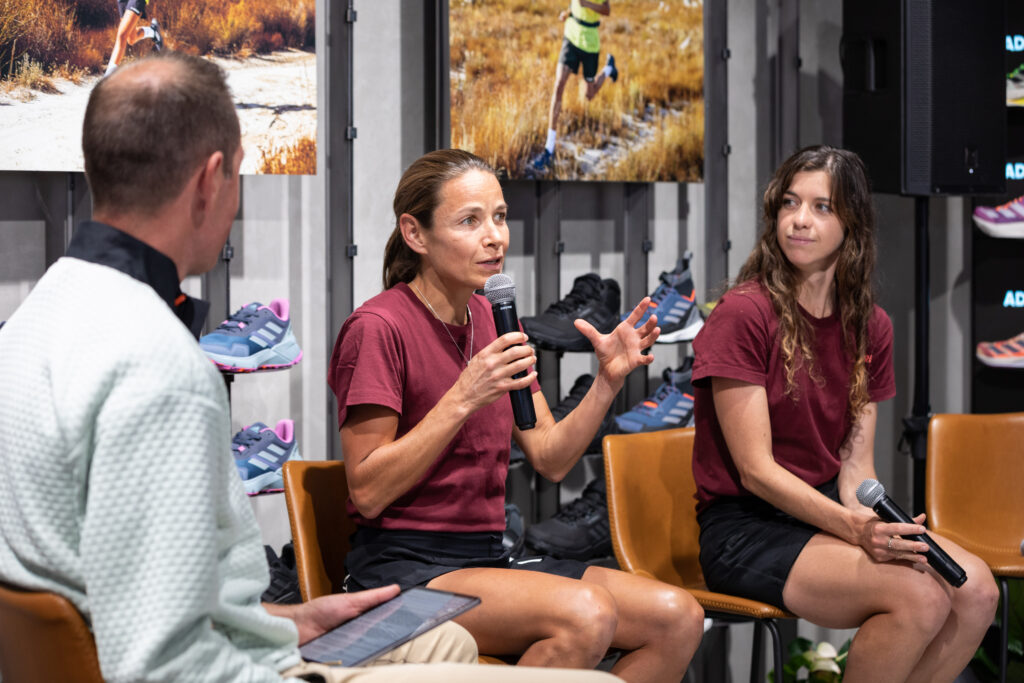 Former Swiss Olympic cross-country skier, 48-year-old Jasmin Nunige has now found her niche in trail running on the TERREX OneTeam and her impressive results in Europe this year have proved that age is no obstacle. "I Just arrived on Monday and will be here for two weeks. But I've already decided I want to return with my family. My son did language study here for two months and had a good experience, but my daughter and husband have never been."
A highlight for many on the TERREX team was the running, in relay form, of the well-known 100km 13 Peaks Challenge, which they completed in under 12 hours, clocking 11 hours 57 minutes, the first to do so.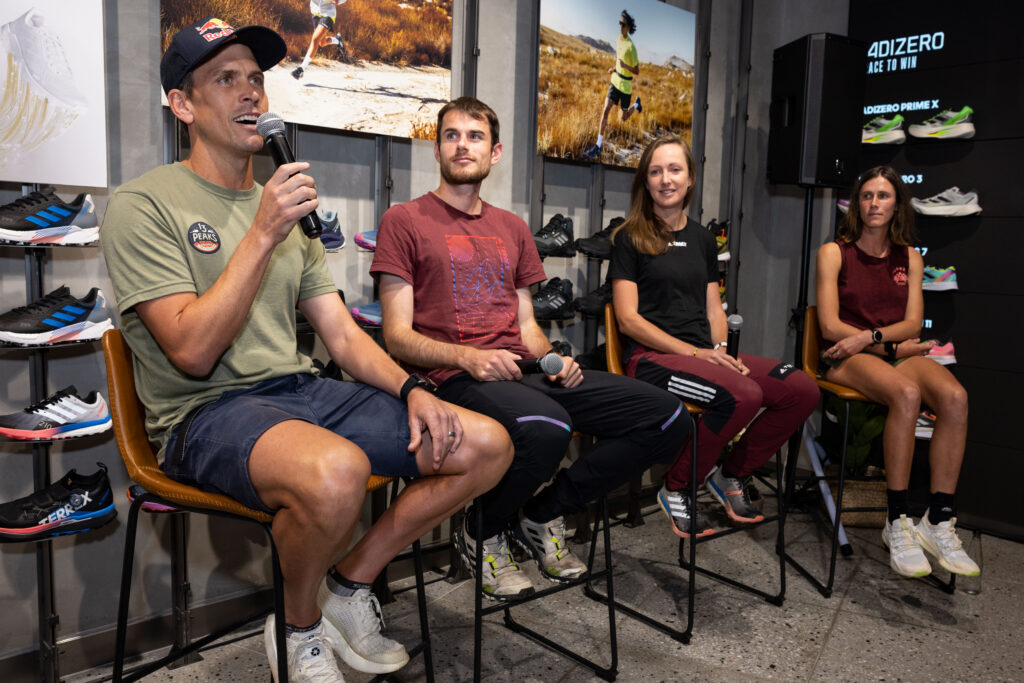 Founder and designer of the challenge, South Africa's top ultra-trail athlete, Ryan Sandes, admitted that one of his year highlights was being out with the OneTeam and running a few of the peaks with them. "It was great that the adidas TERREX team were able to race on the 13 Peaks circuit," said Sandes. "It would be amazing to create something similar to the famous 'Tour de Mont Blanc' (which circumnavigates the famous French mountain) to showcase what amazing trails we have in Cape Town."
Might other teams be attracted to Cape Town to better the TERREX OneTeam's record, and in particular Sandes' own Salomon team? "I do like that idea," chuckled Sandes. "And perhaps we could even see a few teams racing each other over the 13 Peaks circuit!"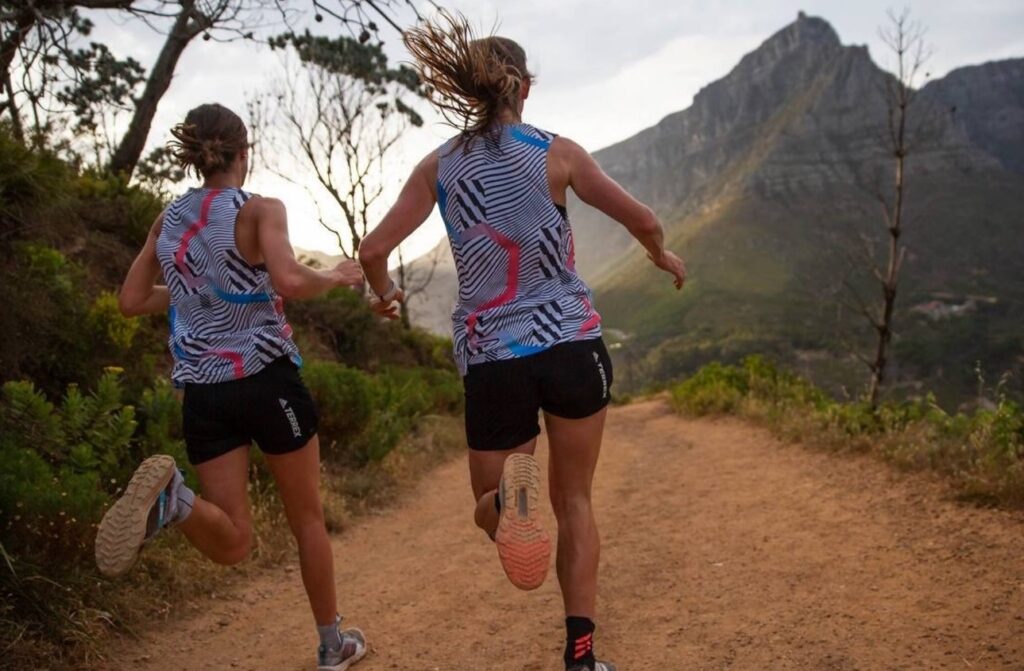 The athletes themselves were unstinting in their praise of the 13 Peaks route. "There was an amazing sunrise," said Page, who ran the first peak up Lion's Head with South African Tarboton. "I felt a wave of happiness running down Lions Head – that moment was really nice – definitely one of my highlights."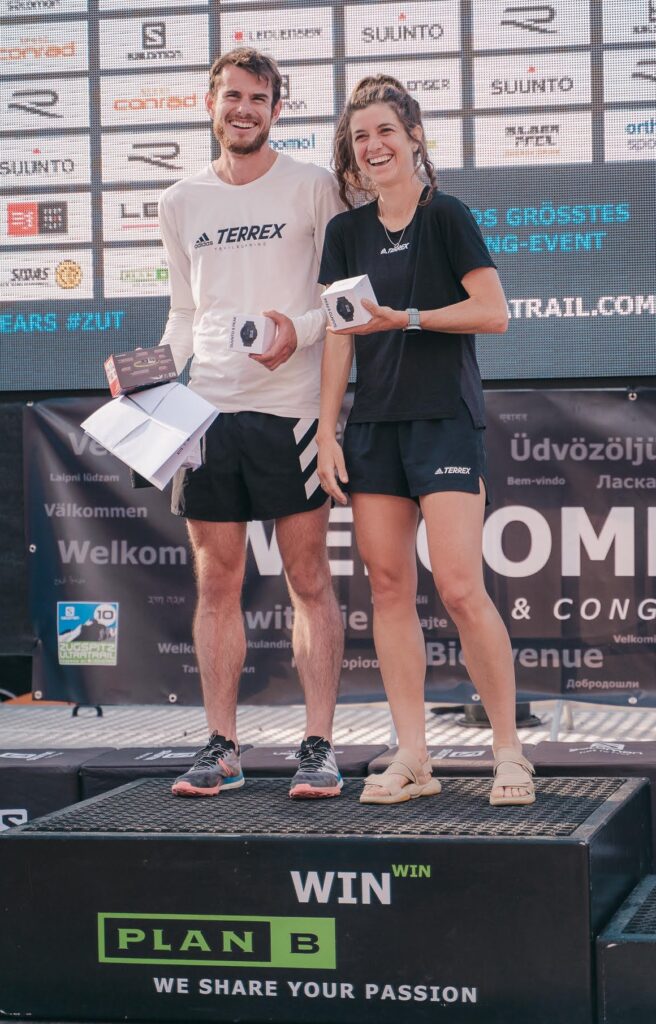 Top British road and trail athlete, Robbie Simpson, tackled the Silvermine section. "The trails here are a bit like those in Scotland, but more rocky and drier. I love it here and will definitely return," said Simpson. "We first thought we'd run the challenge as an easy run, then decided the night before to push it a bit. But only when we saw the first runners (Page and Tarboton) coming down from the peak, was it clear it was a real race, and one in which we didn't really know where we were going!"
UTCT race director, Stuart McConnachie, emphasised the significance of adidas TERREX being based in Cape Town and taking part in the race this weekend. "Their involvement is major for us. To have someone else (of the stature of the adidas TERREX team) telling our story and showing off our trails and race to the rest of the world is a major milestone for us.
"We're not quite sure where (UTCT) is going, but it's looking good. This year there are over 2000 runners taking part in five events with a 45 hour cut-off for the 100 miler. Volunteers are a massive part of the event – this year we have 650 volunteers, largely from the (trail) community. This year they are helping and supporting – perhaps next year they'll be running it themselves!"
The full list of Terrex OneTeam athletes who will take part in the 2022 UTCT include:
100mile: Aleksei Tolstenko
100km: Dimitri Mityaev, Ekaterina Mityaeva
55km: Jeshurun Small, Robbie Simpson, Marcel Höche, Kim Schreiber.
35km: Bernard Dematteis, Martin Dematteis, Dioni Gorla, Holly Page, Bianca Tarboton, Jasmin Nunige.