This month's basketball news roundup includes: KPA going undefeated in the revamped FIBA Africa Women's Championship Cup qualifiers and reclaiming the title, Stephane Konate retires at 43 after an illustrious career, among others.
Silalei Shani, bird story agency
For the first time in its history, Central African basketball team Bangui Sporting Club has qualified for the Basketball Africa League after playing a series of back-to-back narrowly won games at the West Division Elite 16 BAL qualifiers in Cameroon from October 31 to November 5.
Led by trailblazing Australian coach Liz Mills and defensive specialist Jeff Sparrow, Bangui took down FUS Rabat in the last two seconds of the final game, 93-90. Less than 24 hours before they squeezed past Al Ahly Benghazi 87-85, also in the final seconds of that game, the two wins came off the back of a devastating overtime loss against Rabat 89-90.
"We are going to celebrate tonight. We are happy to qualify this team for the BAL for the first time. Personally, for my next BAL experience, I am going to win that title. I have been there twice… It's title time for me," Mills enthusiastically shared after their victory.
Bangui opened their final game with a 21-20 run and finished the half with a 5-point lead. While FUS Rabat outscored Bangui in the third quarter 24-21, the Central African side managed to rally in the fourth behind a huge team effort despite Yasser Kamayengue's 17 points.
In East Africa, the FIBA Africa Women Basketball League 2023 Qualifiers for Group D, played from October 28th to November 4th, saw two teams compete to represent the region.
The newly created league, a counterpart of the men's basketball competition, was played by 12 of the continent's best clubs. Kenya Ports Authority (KPA) reclaimed their title defiantly in an undefeated run that saw them win 7 games in 8 days in the 9-team competition, booking a ticket alongside the runners-up and hosts, Rwanda Energy Group (REG).
Placed in pool B, the veteran Coach Anthony Ojukwu-led KPA did not lose by more than 10 points in any of their games, despite having to rise above the grief of losing his mother on the day KPA arrived in the host country, Rwanda.
"It was hard for me to guide the team with the overwhelming grief of my loss. The team, however, did a wonderful job, supporting and playing together as a team for this win," Ojukwu said, dedicating the trophy to his late mother.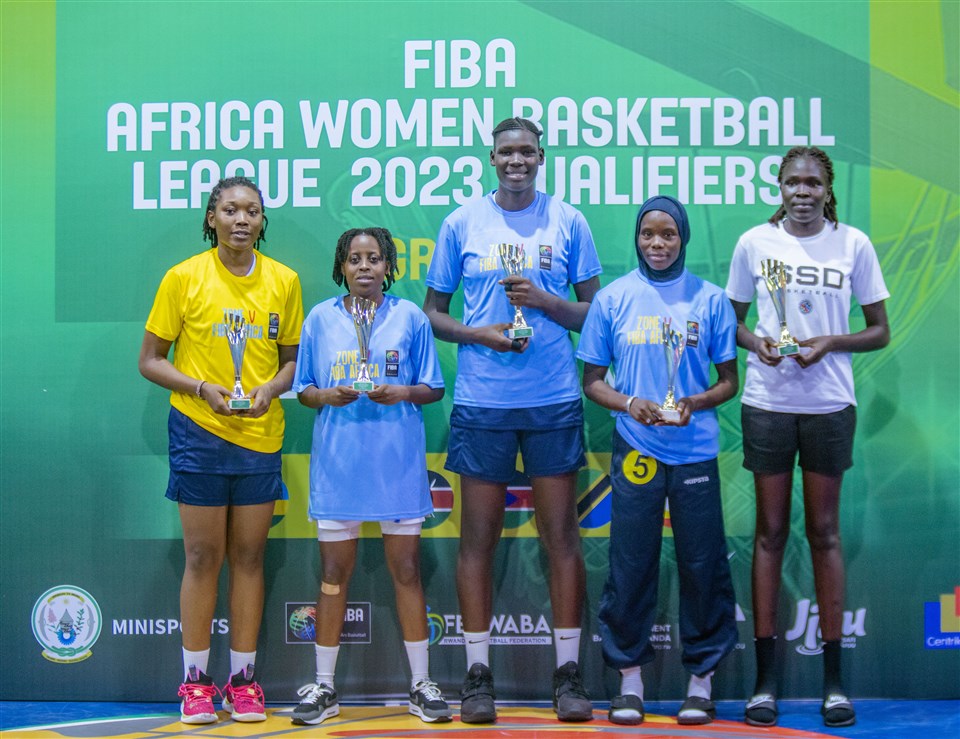 KPA's Victoria Reynolds was named Most Valuable Player (MVP) alongside teammate Madina Okot, who was crowned the best rebounder. Both made the team of the tournament and will travel with the team for the 2023 FIBA Africa Champions Cup for women, which will be held in Cairo, Egypt, from December 8th to December 17th.
Legendary Ivorian basketball player and national team captain Stephane Konate has officially retired from competitive basketball after an illustrious career in Europe and on the continent. Despite helping the ABC Fighters reach the quarterfinals of the previous season of the BAL, the inspirational shooting guard was unable to drive his team into the new season's West Division Elite 16 qualifiers.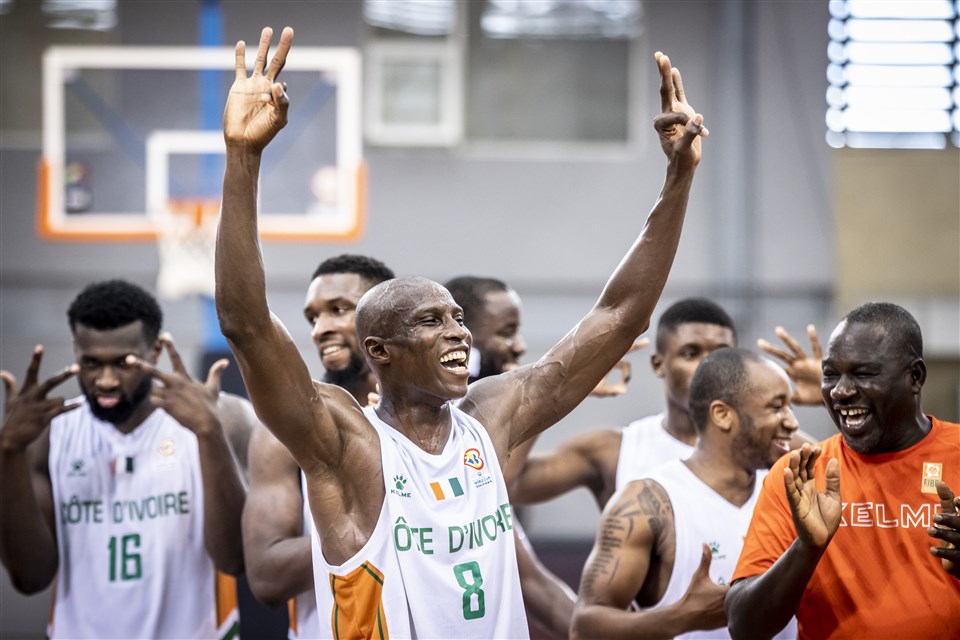 43-year-old Konate has been a member of Cote D'Ivoire's national basketball team since 2003 and has lent his talent to teams in Spain, Morocco, and Egypt. He has won 16 national championship titles, all under the same club, ABC Fighters- and was voted MVP of the 2005 edition of the FIBA Africa Champions Cup and top scorer during the 2014 edition.
Elsewhere, South Africa will make its BAL hosting debut in 2024, joining Egypt, Senegal and Rwanda as host countries for the recently unveiled expanded 2024 fourth season, which will feature 48 games.
The 12 participating teams will be divided into three conferences of four teams each. Each conference will play a 12-game group phase during which each team will face the other three teams in its conference twice.
The inaugural Kalahari Conference group phase will be played in March, followed by the Nile Conference group phase in April and the Sahara Conference group phase in May.
The top two teams from each conference and the top two third-place teams from across the three conferences will travel to Rwanda for four seeding games, followed by eight single-elimination playoffs and finals from May to June.
Afreximbank has been unveiled as an official partner of the 2024 BAL season, joining the Rwanda Development Board alongside Nike, Jordan Brand and Wilson, who will return as BAL Foundational Partners. The league's roster of world-class marketing partners also includes AB InBev, Envol City, Hennessy and RwandAir.
"We look forward to building on the momentum of our first three seasons and to continuing to deliver a world-class basketball and entertainment product that represents Africa proudly on the global stage," BAL President Amadou Gallo Fall said in a statement.
bird story agency