History is made in South Sudan with the introduction of a women's basketball league, while the road to next year's FIBA World Cup becomes clearer with the close of the 4th qualification window and Rwanda's basketball development continues apace – catch the latest in African basketball, here.
by Silalei Shani
Rwanda has continued on the road to becoming one of Africa's top basketball hubs and destinations, thanks to a 4-year deal between Rwanda's Basketball Federation (FERWABA) and American Coach Rico Hines.
Hines, a former basketball player and current developmental coach at the NBA's Toronto Raptors and well known for his summer pick-up games that attract top NBA players, plans to support FERWABA by securing at least 5 scholarship opportunities for Rwandan student-athletes to top schools and colleges in America.
"There's a lot of talented and dedicated youngsters. They just need a follow-up and get a constant reminder to focus on what they want to achieve," Coach Hines shared with Times Sport on the sidelines of a signing ceremony at BK Arena.
Hines also conducted a camp in Rwanda during a visit to Africa in late August and also participated in the Basketball Without Borders annual camp which took place in Egypt.
Rwanda also recently announced it would host a clutch of annual youth camps and coaches clinics.
Cote D'Ivoire became the first African team to qualify for the 2023 FIBA Basketball World Cup after a 3-0 record during the last qualification window that took place in Abidjan and Monastir, Algeria. Despite a high level of competition in Window 4, thanks to the appearances of high-profile players like Brancou Badio, Bruno Fernandes and Josh Okogie, which made for a tough group, Cote D'Ivoire managed a perfect 6 wins in as many games and are returning to the World Cup for the second straight time.
Also in World Cup news, South Sudan – a team which has risen to 11th place in the FIBA World Rankings of Africa – has now won all but 1 game in the tournament, leaving them just a win away from making South Sudan basketball history.
Egypt and Nigeria remain in the top 4 of Africa's power rankings but will have to bring their A-game to the 5th window after both teams lost key matches. The 5th window of qualifiers will be played in February 2023 and will be the final determining factor of who advances to the FIBA World Cup.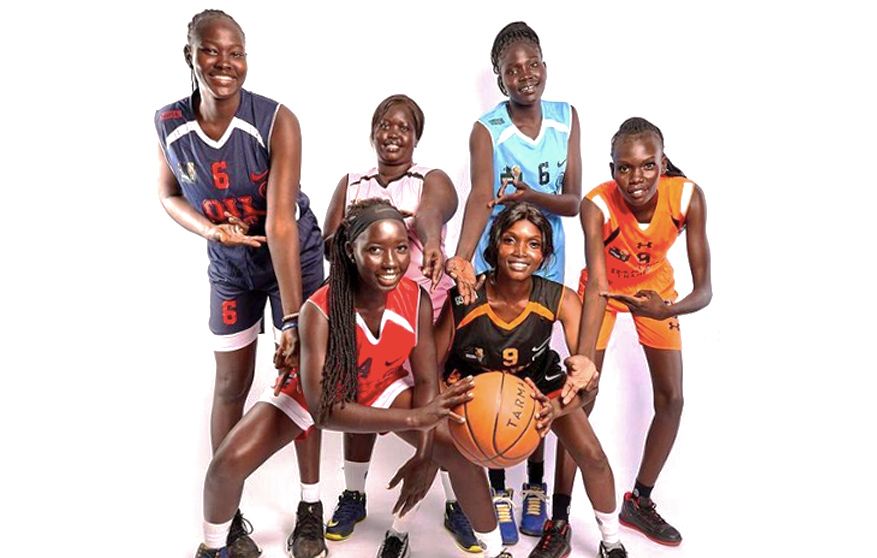 But the best is left for last. History is being made in South Sudan as the local federation introduces its first women's
basketball league. While the men's national team has been moving from strength to strength with its outstanding performances on the international stage, South Sudan has now recognized the need to provide similar opportunities to women.
The inaugural women's basketball league for South Sudan begins this month in Juba with an eight-team competition that will last for 8 months.
Federation President and former NBA player, Luol Deng has been praised for his contribution to the success of the national team at the ongoing FIBA World Cup Africa 2023 qualifiers. Now, he has encouraged the parents of daughters in South Sudan to let them play basketball, with the knowledge that doing so will provide young South Sudanese girls with more opportunities in education and professional fields.
Communications head of the local federation, Simon Mayen, praised those involved in the creation of the league.
"The girl's league is a dream come true for us and a step towards the local goals of capacity building and growing the game," Mayern said.
Secretary General, Marier Anyuat, with Secretary of Finance, Deng Biar took up this initiative over 2 years ago, mobilizing and preparing the girls. It was a tough challenge because many of them were learners of the game and none have ever been in a league,"
Deborah Chan a former Kenya premier league player-turned coach has been on the front lines of this initiative, sacrificing her time and resources to train the girls for a year leading up to the league.
bird story agency