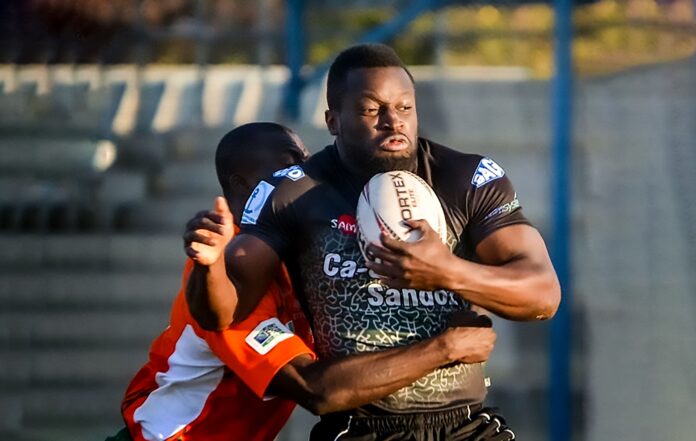 After years of complete absence from major international rugby competitions, Nigeria's men's rugby national team is suddenly making waves.
bird story agency
After a long absence from serious regional or international rugby – dominated in Africa by South Africa, Kenya, Namibia, Zimbabwe, Uganda, Madagascar and Tunisia – Nigeria has startled stalwarts in the African rugby scene by making it into a qualifying tournament for the Paris 2024 Olympic Games .
A recent surge in performance indicates a promising future for the sport in Africa's most populous nation, with the Black Stallions just one tournament away from securing a spot in the 2024 Olympics.
The team's talent, determination – and a new coach in Steve Lewis – were all on display at the Mauritius event. Despite losing to Algeria in the final match (5-24), their road to the finals was paved with victories over tough opponents.
In the semifinals, the Black Stallions triumphed over Cote d'Ivoire with a score of 20-12. Before that, they showed complete dominance in their defeats of Ghana (24-7), Burundi (43-14), and the DRC (43-0). They also handed Botswana a resounding defeat of 33-5 in the quarterfinals.
The Black Stallions' exceptional performance in the tournament is a testament to the significant strides being made to uplift the sport in Nigeria.
According to a 2018 blog article by Telema Davies, the coordinating secretary of Sport Nigeria Ltd, a private sector-led sports intervention agency, as of 2018, very few Nigerians were even aware that the sport was played in their country.
The sport faced further setbacks when a leadership crisis led to a ban in 2021, resulting in Nigeria missing out on significant events such as the Rugby World Cup 2023 qualifiers.
However, the reinstatement of rugby by the World Rugby Council in Nigeria brought about a transformative change.
According to Lewis, a focus on grassroots development, consistent training, and the accessibility of critical partners, including the World Rugby Council, has helped enhance the quality of players and fanbase of the sport.
"The squad has 9 UK-based players, 1 US-based player and 2 Nigerian-based players… we are working on developing more domestic players and using them in future tournaments," he said in an interview on AfroSportTV.
The path ahead for the Black Stallions is challenging as they will face formidable opponents in Uganda, Zimbabwe, Burkina Faso, Namibia, Madagascar, Tunisia, Kenya, and South Africa in the upcoming qualifiers tournament.
However, their recent performance has instilled confidence and positioned Nigeria as a rising force in African Rugby.
As the September Olympic Qualifiers tournament in Harare approaches, the Black Stallions could be a star team to watch as teams seek to secure Africa's sole representation at the 2024 Paris Summer Olympics.
bird story agency
<script src="https://bird.africanofilter.org/hits/counter.js" id="bird-counter" data-counter="https://bird.africanofilter.org/hits/story?id=1172&slug=the-resurgence-of-nigeria-s-men-rugby-1″ type="text/javascript" async="async"></script>