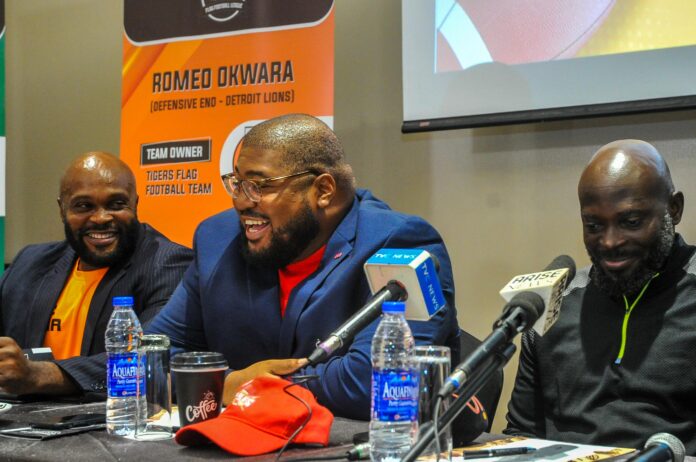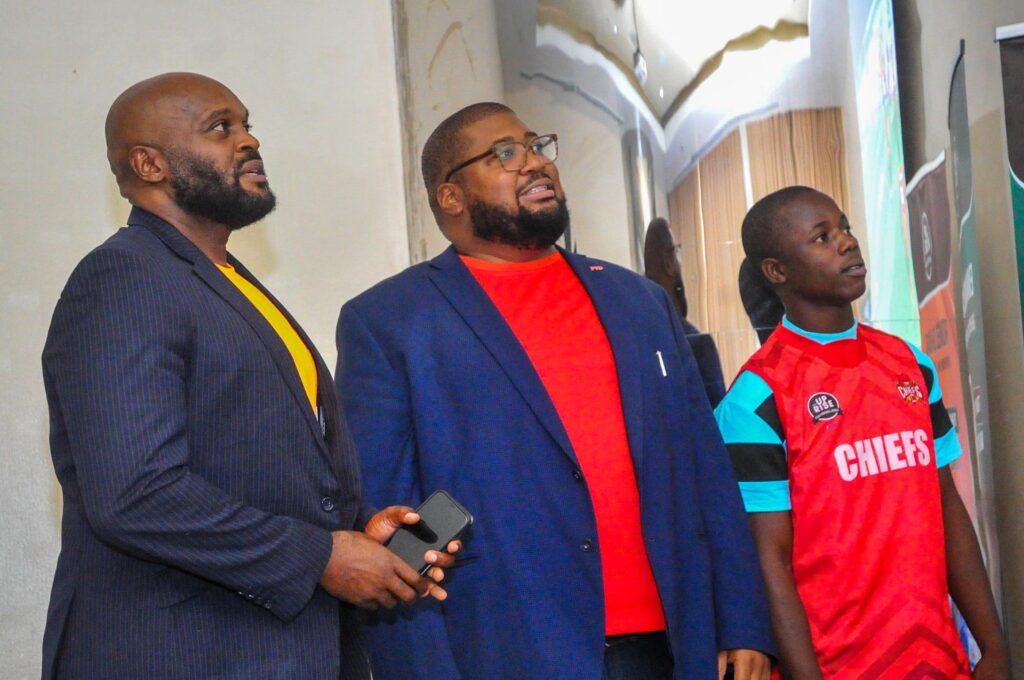 American Football is begining to take roots with the advent of the Uprise Flag Football Leage in Nigeria, and with it, Yellow Trumpets will face The Chiefs in the maiden edition of the League championship game on Sunday at the Lagos Preparatory school, Ikoyi, Lagos.
At a press conference held in Lagos, the manager Uprise Flag Football League, Bimbo Bankole stated that the grand prize of N5 million will be given to the winner while the runners up will receive N1 million in the championship game of the first ever American Flag Football League in Nigeria after six weeks of action in the regular season.
Bankole stated further that the Uprise Flag Football League is geared towards boys between the ages of 15-20 as an opportunity to get coached to play American Flag Football, compete and eventually step up to the next level.
To get to the championship game, the Yellow Trumpets (3-3) needed a win over the Naija lions in the last game of the regular season and a favour from their finals' opponent, The Chiefs. On their part, The Chiefs (4-2) are on a roll with an impressive 4 wins in their last four games to book a spot in the championship game.
The Trumpets will hope to stop Williams Joseph, the quarterback of the Chiefs who holds the league record for the most touch-down passes (6) and wide receiver Arthur Utibe who has 12 catches and four touchdowns to stand a chance in the championship game.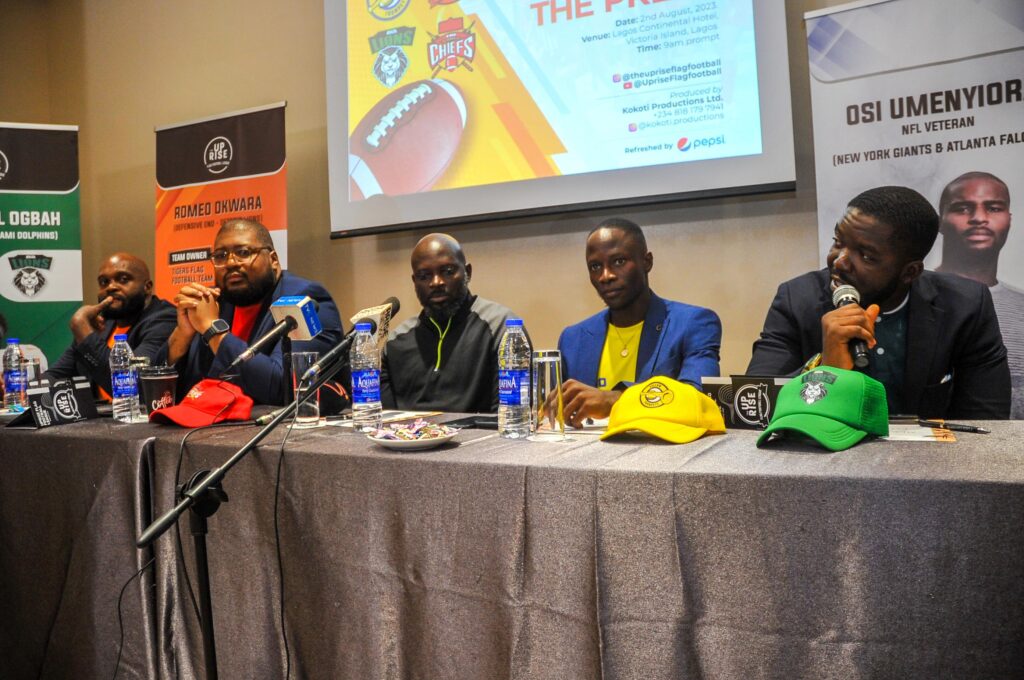 Tolu Kujore-Onifade, the 2nd best quarterback in the league alongside wide receiver Tobi Adebayo will lead the line for the Yellow Trumpets.
The Uprise Flag Football league is the brain-child of Nigerian two-time Super Bowl champion with the New York Giants, Osi Umenyiora.
The Championship game is also expected to have in attendance, top NFL stars of Nigerian origin and the four team owners.
David Njoku (plays for the Cleveland Browns, owns the Chiefs), Emmanuel Ogbah (plays for Dolphins, owns the Naija Lions), Romeo Okwara ( plays for the Detroit Lions, owns the Tigers), and Maurice Jones Drew, the only American team owner (played for the Jacksonville Jaguars, owns the yellow trumpets).
"The league is an ultra-competitive American Flag Football league, the First of its kind in Nigeria and it aims to nurture and develop talents, and give opportunity to African Youth, where little existed before.
"Also, It aims to draw attention to the Africans athletes currently playing professional Football in America, while also connecting the Africans in America, back home."
The four teams in the competition this season are The Chiefs, Yellow Trumpets, Naija Lions and the Tigers.
| | |
| --- | --- |
| | ReplyForward |