Coach Mamadou Gueye leads AS Douanes to another championship against Jeanne D'Arc, South Sudan is number one in the latest FIBA Men's World ranking after their maiden outing and Liz Mills and Jeff Sparrow combine to take over Bangui Sporting Club's technical bench, in the latest wrap of African Basketball News.
by Silalei Shani, bird story agency
With the Road to BAL qualifiers fixtures recently released, the conversation moves to transfers – including technical teams and players. One notable move is the appointment of trailblazing Australian basketball coach, Liz Mills, to lead Central African Republic's Bangui Sporting Club.
Mills, who has worked with African men's basketball for many years, including a stint with Ivory Coast's ABC Fighters, who she led to the 2023 BAL quarterfinals, expressed her excitement at the new challenge.
"It's all about creating the right environment to be successful and I think that starts at the top…creating an honest, trustworthy, and transparent environment, that's how you build success. I think I'm going to get this at Bangui," Mills shared.
Mills comes with a new defence-first mindset. Many African teams have tended to lean towards the NBA trend of going heavy on offence. To support this game plan, she has brought on board Jeff Sparrow, known as "The Doctor of Defense", a coach who has worked with NBA players, college players, and club teams in Australia, Puerto Rico and the US.
An important player recruit for Bangui is CAR national Evans Ganapamo, who starred for the Cape Town Tigers in their 2022 and 2023 season and also played for the Milwaukee Bucks at last year's NBA Summer League.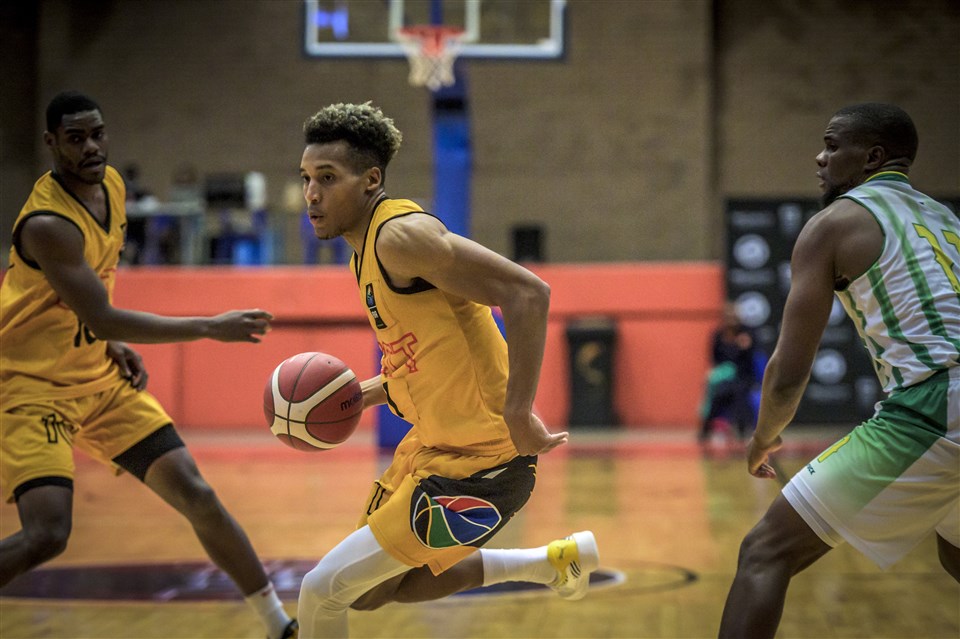 Mills shared that he has the potential to be a strong leader for the team with his personality, scoring ability and the fact that he'll be playing for his home country.
"It hits different when you're playing for your home country, I think… He's an elite scorer, but I think what you'll find here in Bangui is, he's going to really thrive in a leadership role as well."
The 2023 FIBA Basketball World Cup ended on September 10th with a new world champion in Germany. But for Africa, the big story was in South Sudan's men's team's remarkable campaign and maiden outing at the games. Matched with Serbia, Puerto Rico and China in Group B, South Sudan travelled to Manila with the goal of advancing to the final phase.
Despite being ranked 62nd in the world at the time, South Sudan gave Puerto Rico a tough game before succumbing to an overtime loss, 96-101. The team remained positive and made history with a dominant 89-69 victory over China before losing 83-115 to Serbia, the team that would go on to play Germany in the finals.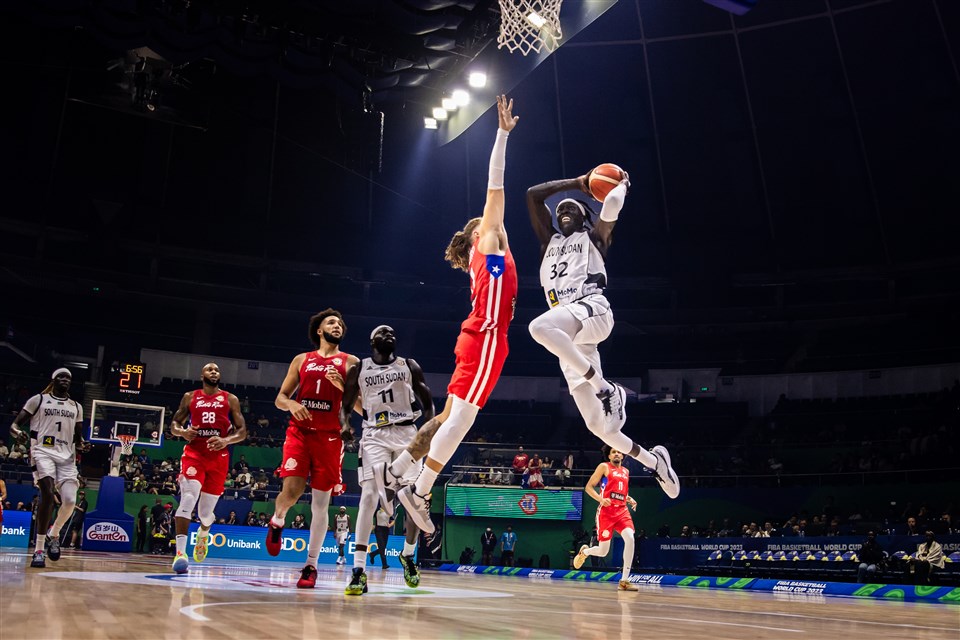 Team captain Kuany Kuany shared his pride for his team and his country.
"This speaks of the potential that South Sudan has not just in basketball, but literally in every sector. If we keep trusting in ourselves, the plans, and the development goals that we have, we could literally build South Sudan to be one of the best countries, not only in Africa but in the world" he said.
As a result of the FIBA World Cup, South Sudan not only qualifies for the 2024 Paris Olympic Games, a first in the young nation's history but the team also skips 32 positions to become number 31 in the latest FIBA Men's World Rankings and number 1 in Africa.
Senegal's AS Douanes men's team clinched the 2023 basketball championship against Jeanne D'Arc of Dakar, winning 64-56. This is the 11th league title for the team, currently led by 2023 Basketball Africa League Coach of the Year, Mamadou "Pabi" Gueye.
Despite winning the first game of the series, AS Douanes lost the second game 75-63 and then lost a second time in a row
to Dakar University Club, in the quarter-finals of the Senegal Cup, a different tournament.
With the team entering game three lacking in confidence, Coach Gueye had his work cut out for him.
"The players were dejected and disappointed. We had to talk with them, convince them not to doubt themselves and not to give up after all the work that was done since the beginning of the season," he explained. Judging by the title win, Gueye clearly found what his players needed. Congratulating them, he noted the "enormous sacrifices" they made to clinch the title.
As a result of the league win, AS Douanes get automatic qualification to the Road To BAL competition, their 3rd BAL appearance.
bird story agency