by Stephen Granger
Murray & Roberts marathoner Renier Grobler added the 2022 Knysna Forest Marathon title to his impressive running CV with a 2 hr 47 min 19 sec victory over the weekend, while Atlantic Athletics Club's Anene Claassen surprised pre-race favourite, Danette Walley, to win the women's competition.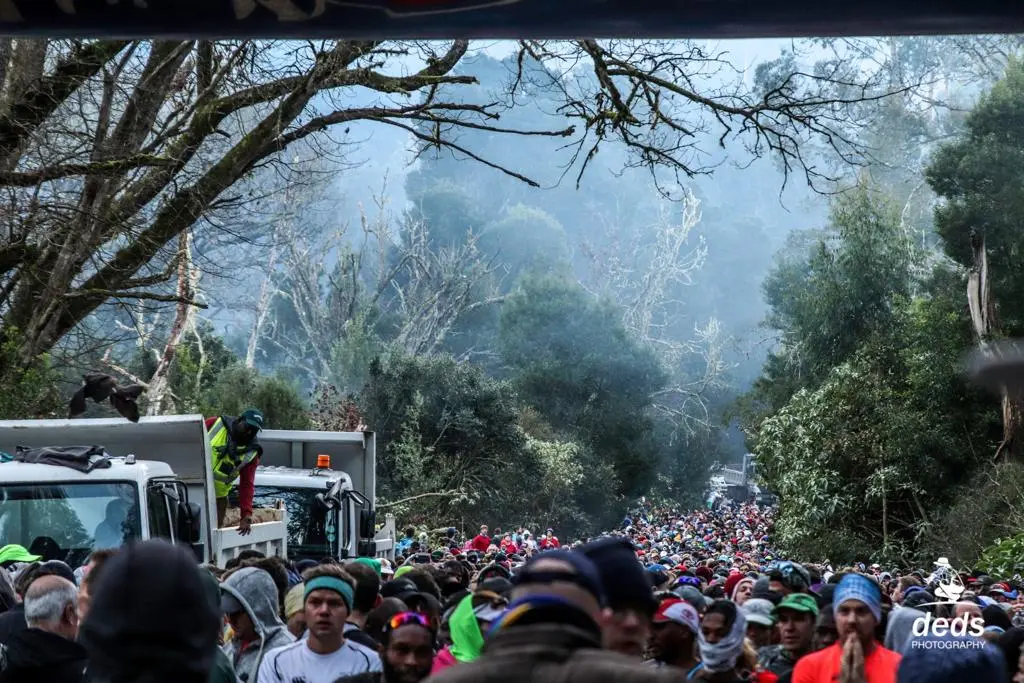 The strong-running Grobler, who boasts a clutch of Comrades medals with an impressive 5 hr 49 min best and third place in last year's competitive AfricanX Team Trail Run, held off ATC's Mark Hankin by less than three minutes in a close finish, with Warne Kelly another two minute back in third.
One of the most impressive runs in the 37th edition of the race came from local marathon and former race winner, Lindile Tokota, who clinched the Masters 50 years title in a strong 3:05:55.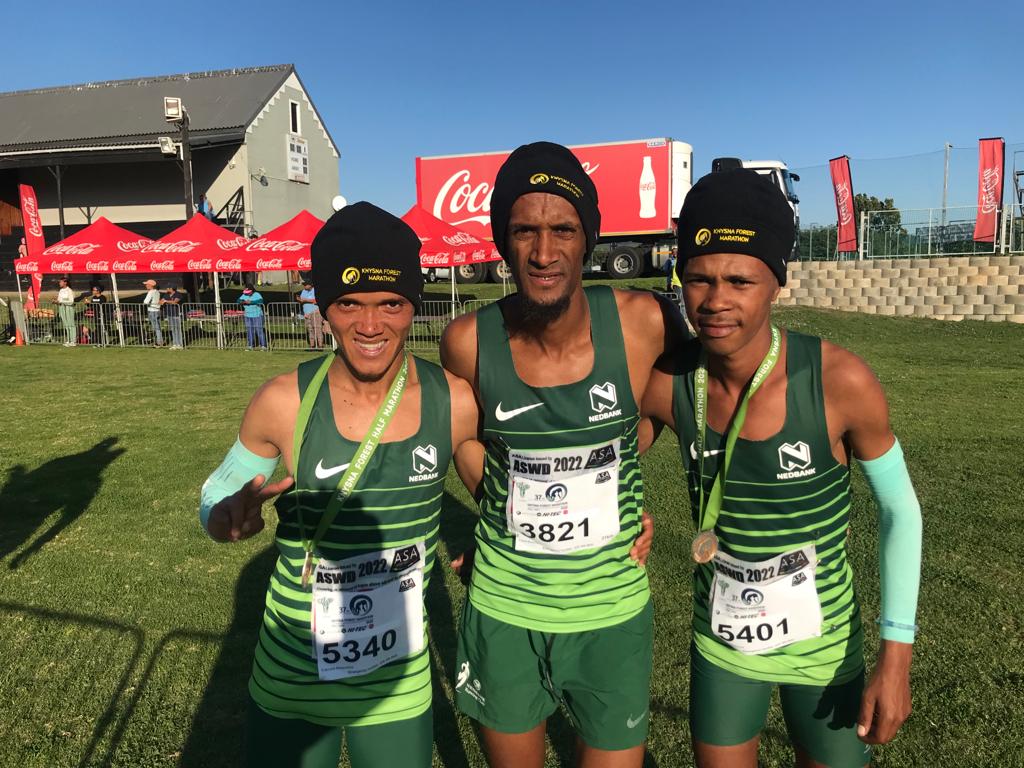 Lloyd Bosman and his powerful team from Nedbank SWD swept the boards in the half marathon, with Bosman blitzing home in 1:05:39 to beat his teammate Francois Maquassa by all of four minutes. A third teammate, Selwyn Matthews, finished a further minute behind in third.
Leading trail athlete, Lijan van Niekerk, proved her worth on the gravel-roads through the Knysna plantations, racing to victory in 1:30:13 with Melissa Laign and Nadine van Driel less than two minutes back in the runners-up positions.
72-year-old Varsity Old Boys marathoner Issy Margolin has now achieved the remarkable feat of having completed every one of the 37 Knysna Forest Marathons to date. Running in permanent number 4, Margolin completed the challenging course this year in 6 hrs 18 min, someway off his best of 2 hrs 55 min which he achieved for the 1988 race, but a triumph for health and well-being in advanced years.
c
2022 Knysna Forest Marathon Results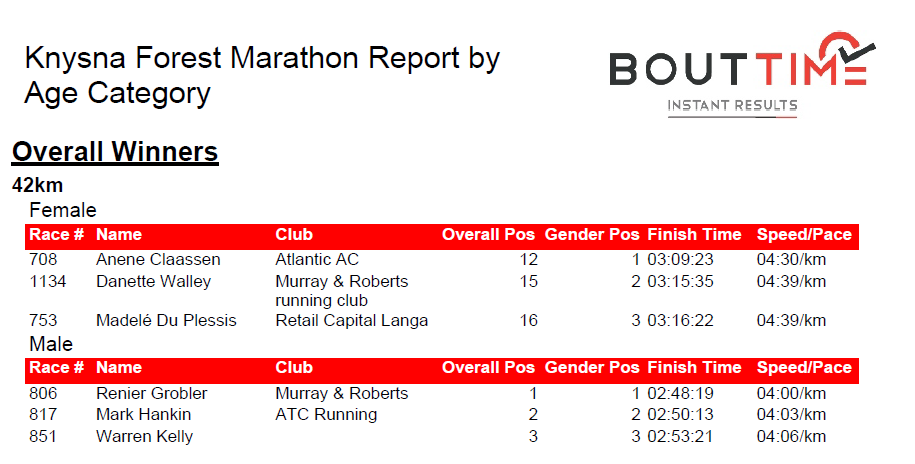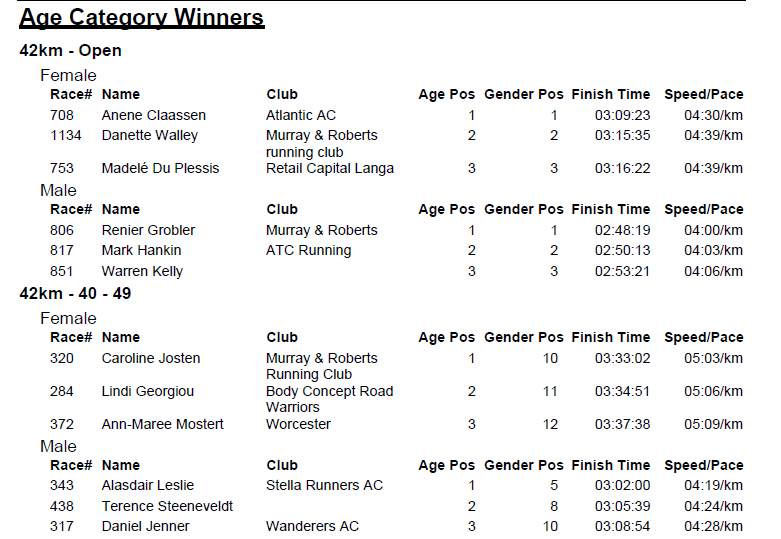 Half Marathon